Cyrene Blue
Jewel Kaye draws on childhood memories for WIJNRUIT's second collection Cyrene Blue
Following the release of WIJNRUIT's debut collection IDEAL, London based multi-disciplinary artist and Sludge Mag creative director Jewel Kaye has unveiled the brand's second collection Cyrene Blue. The collection embodies Kaye's personal style, flouting heteronormativity and experimenting with a broad array of silhouettes. There is an onus on freedom of expression through a use of hero archetypes. Where IDEAL took inspiration from the rough and ready aesthetic of bikers, Cyrene Blue takes a softer approach to bohemian lifestyles by interpolating surf culture. Drawing from childhood memories of family trips to Cornwall, the collection features wetsuit reminiscent trousers, lifeguard orange tones and and beach ready acid washes. There are also nods to pop punk, a key theme throughout most of Kaye's creative output. Slashed garments and patchy tie-dye jobs create an interesting juxtaposition of DIY and extreme technical garment construction. As is the case with all of WIJNRUIT's showings, particular attention is paid to sustainability. One jacket is crafted from the cushions of a friend's sofa, the mesh Hawaiian shirt is a total rework alongside an array of cut-and-sew t-shirts.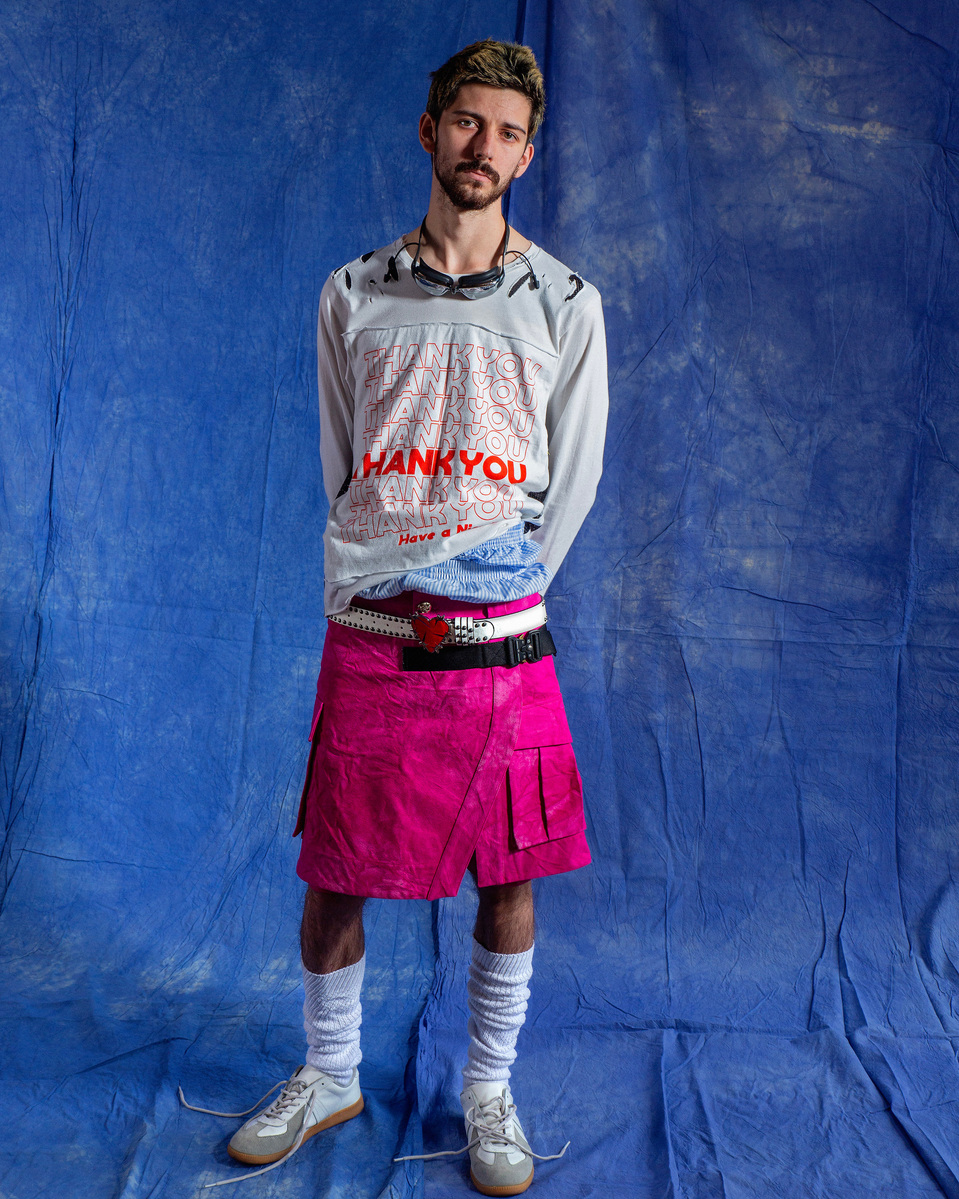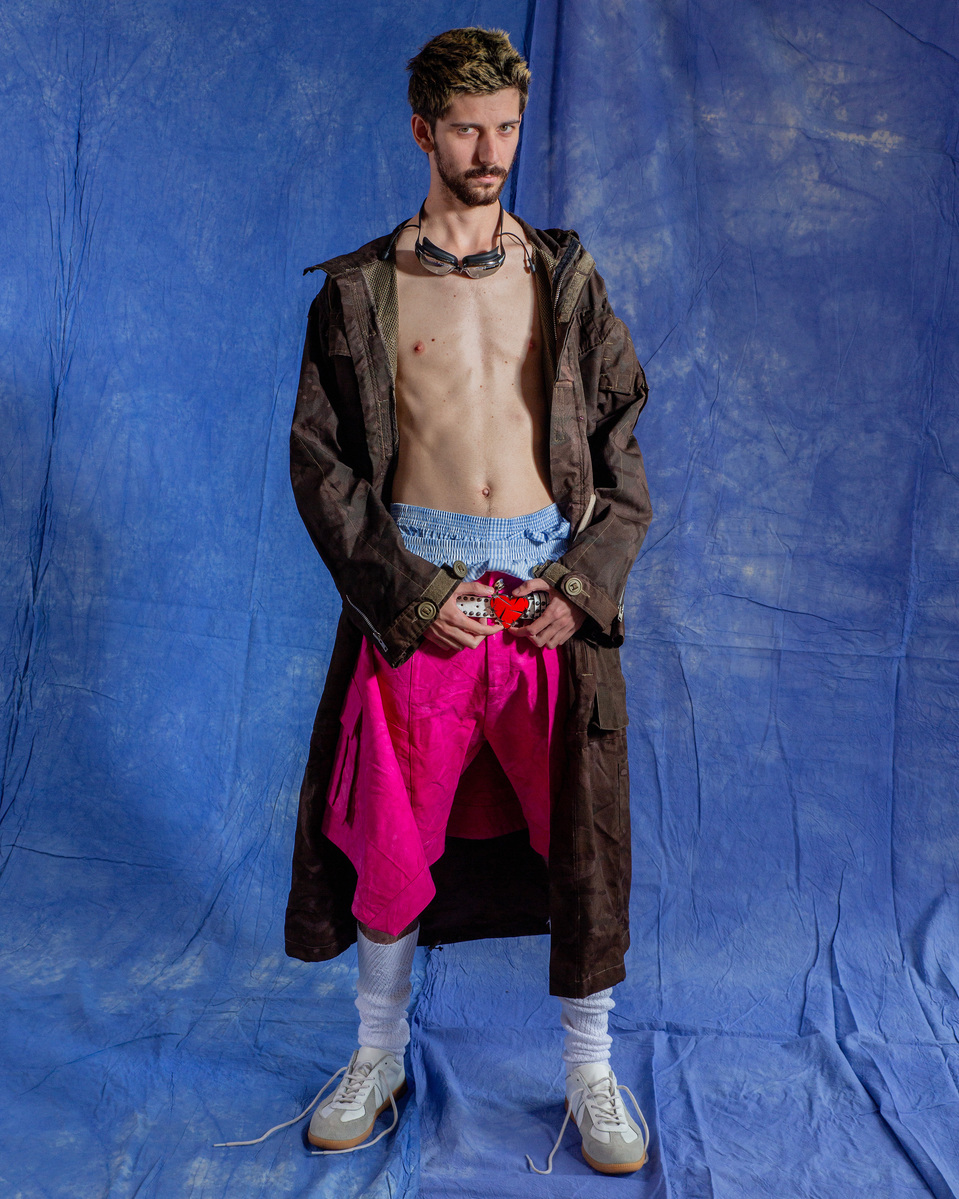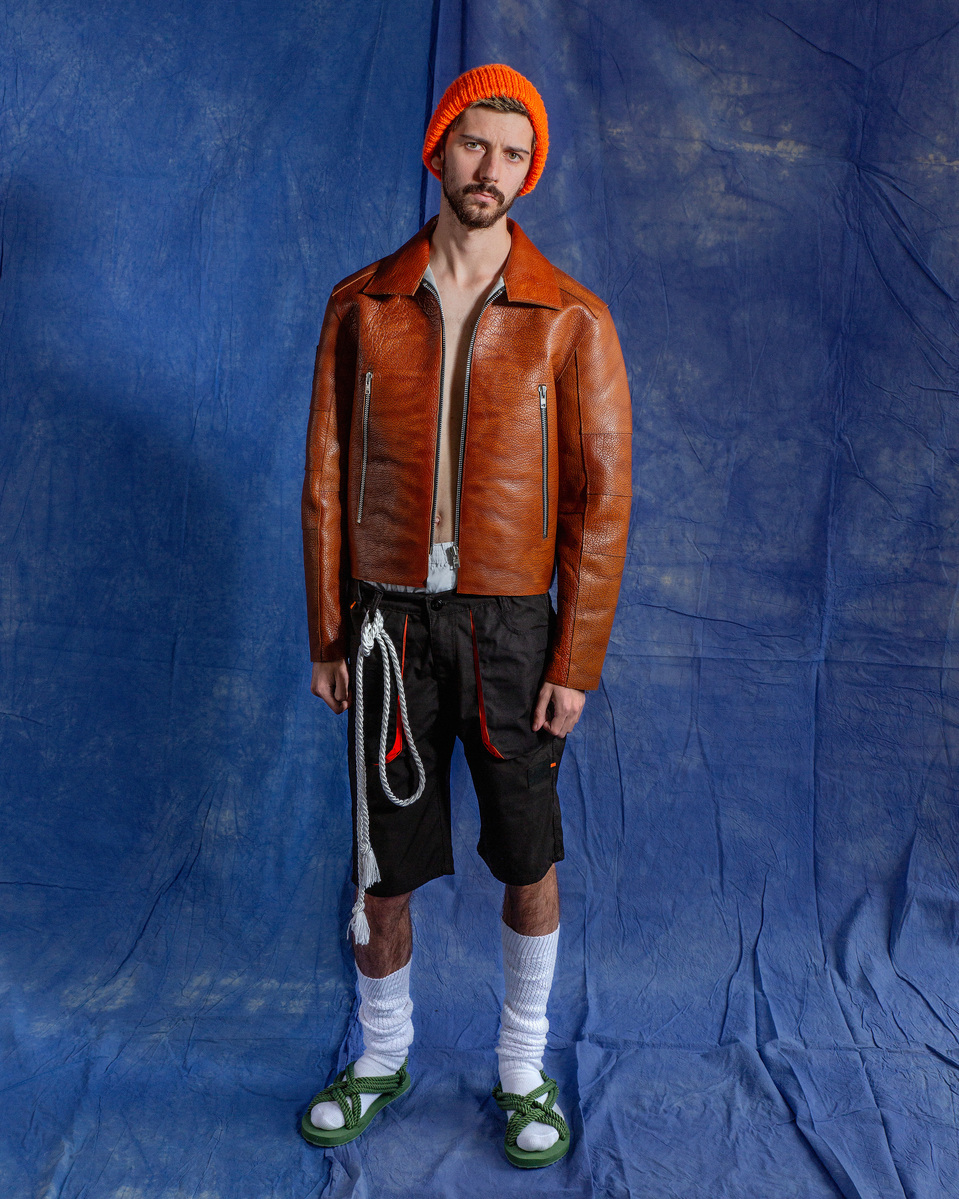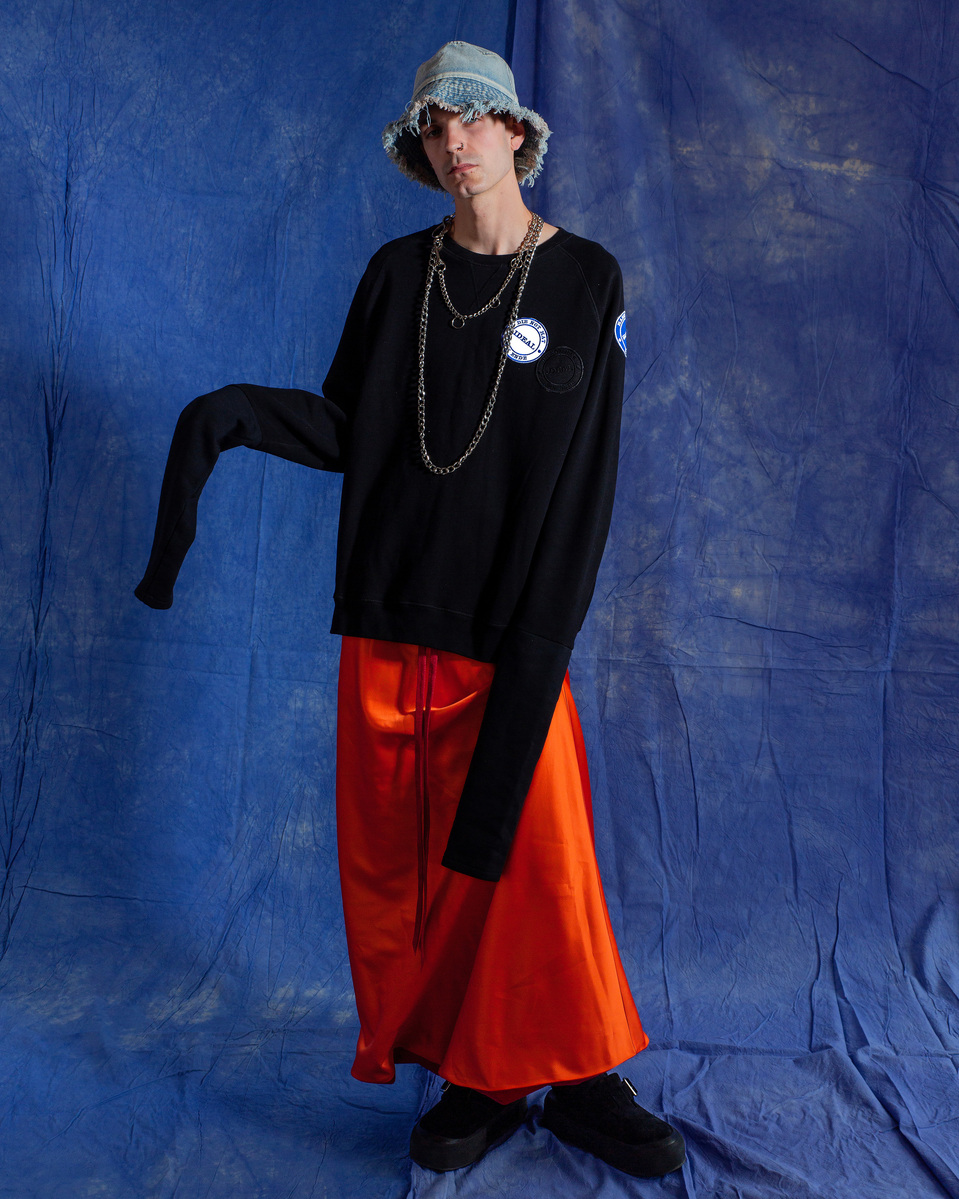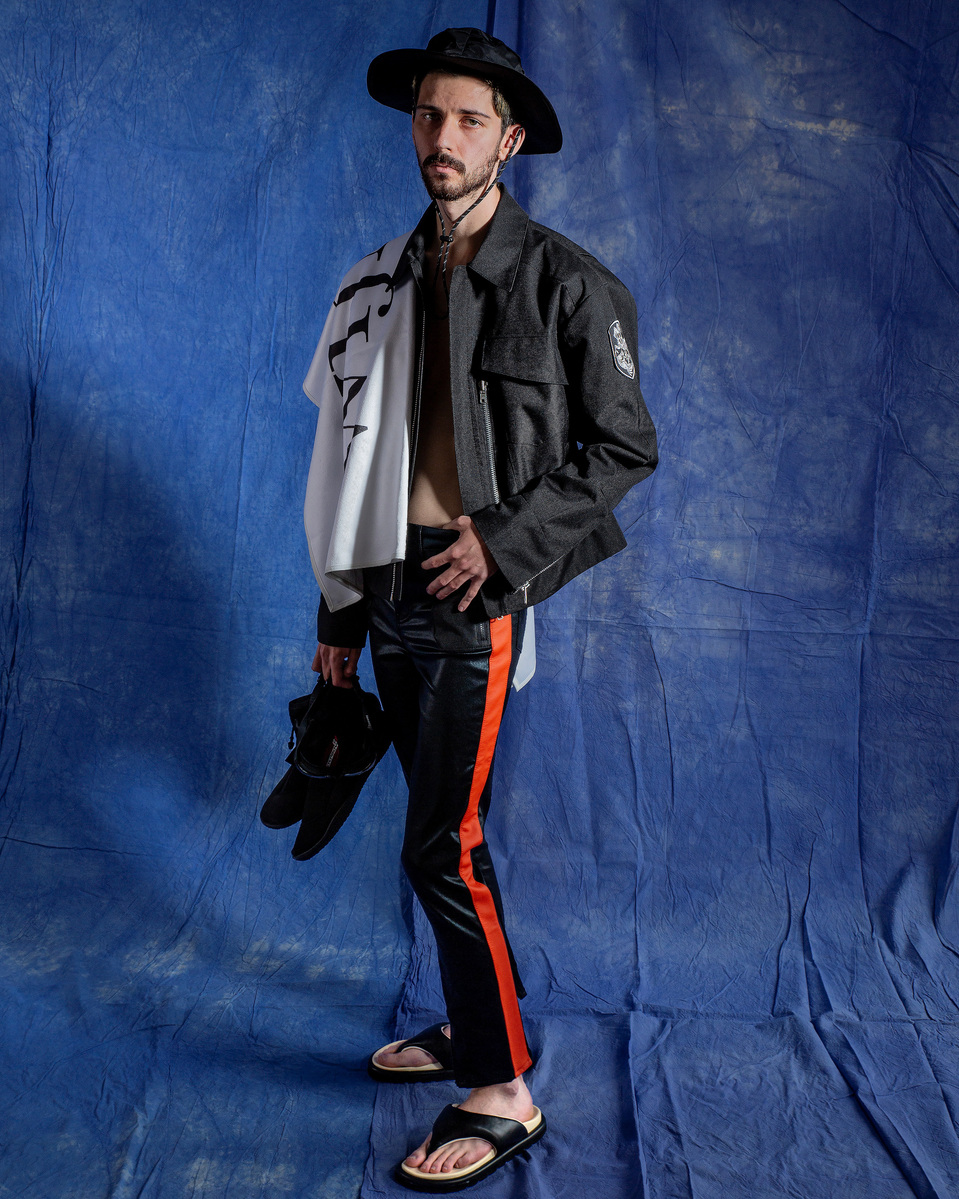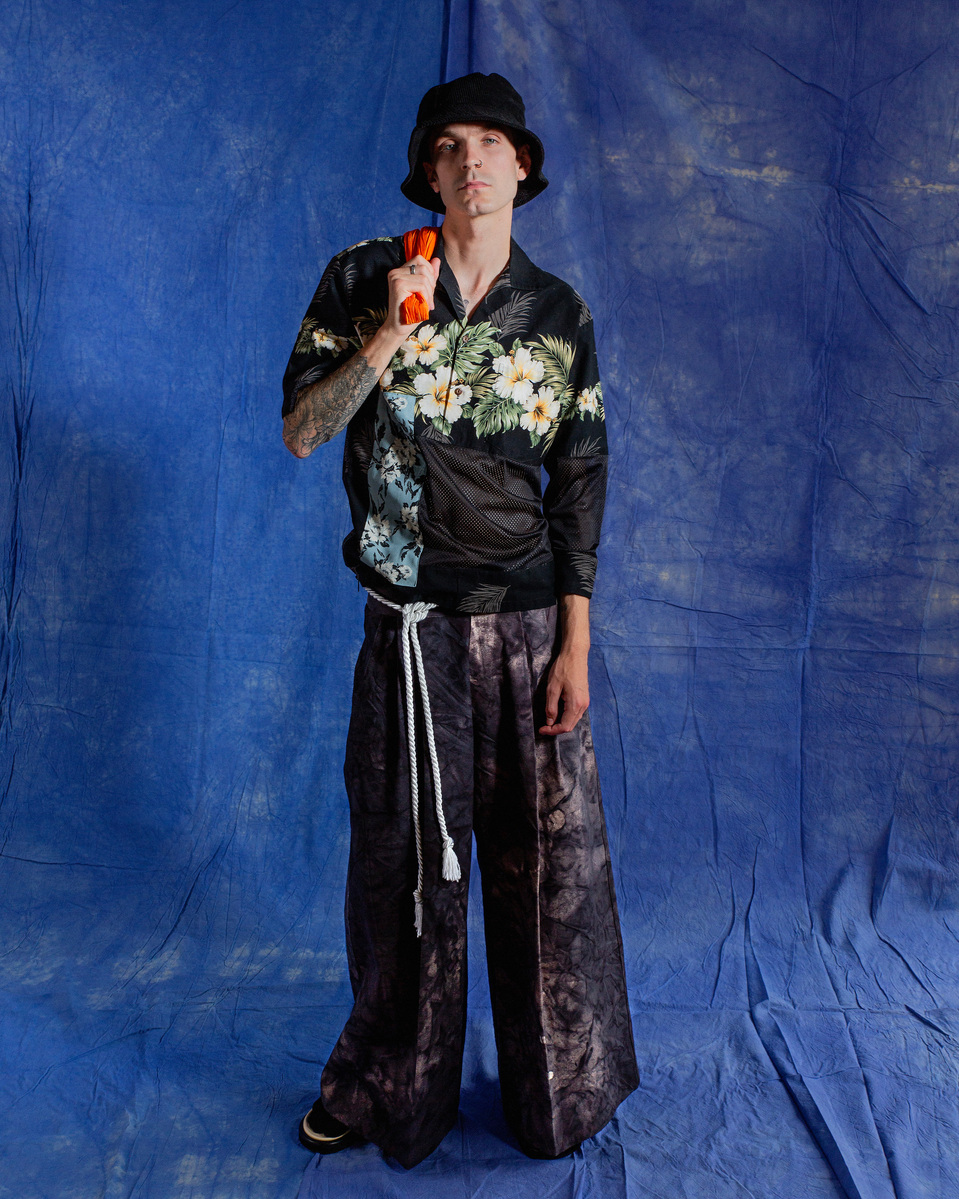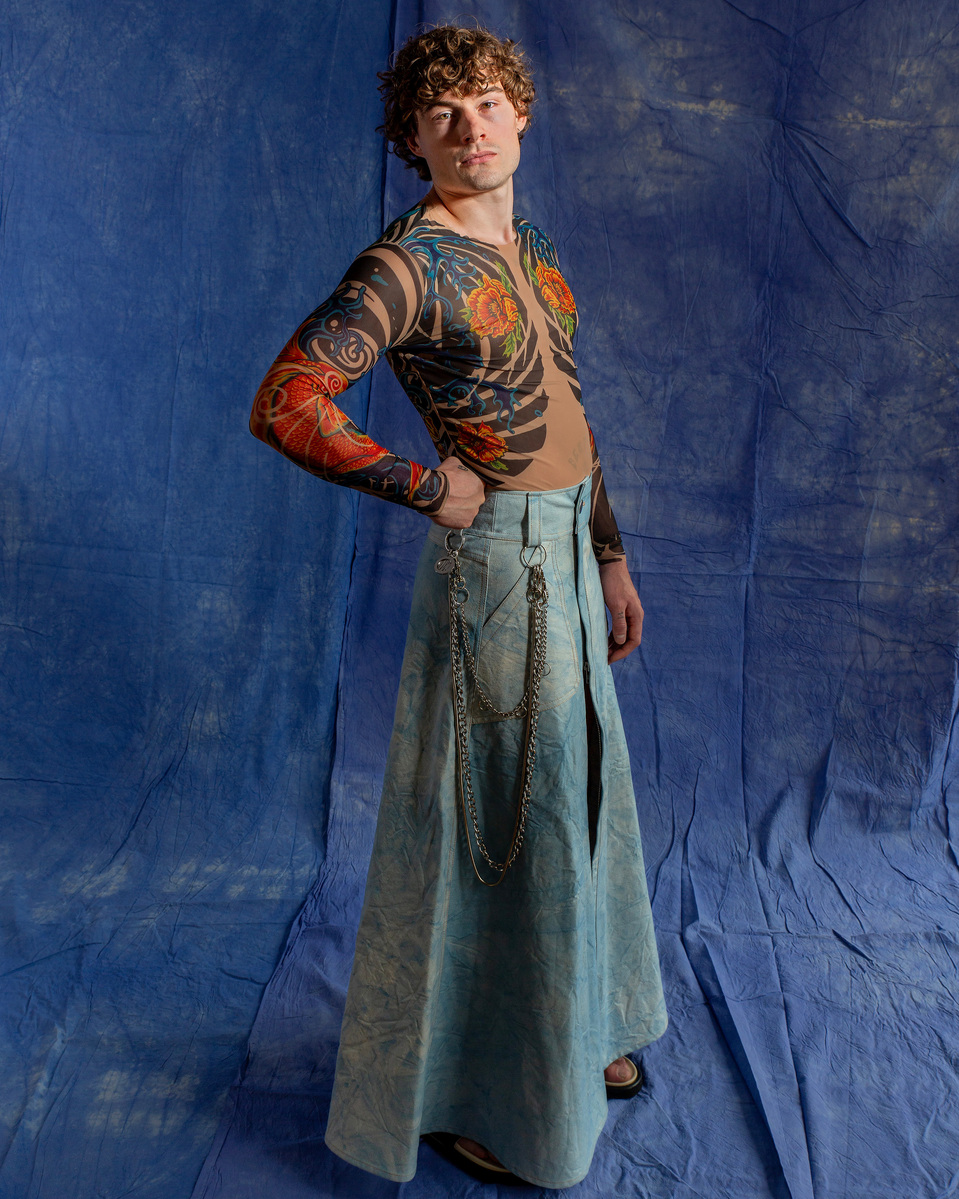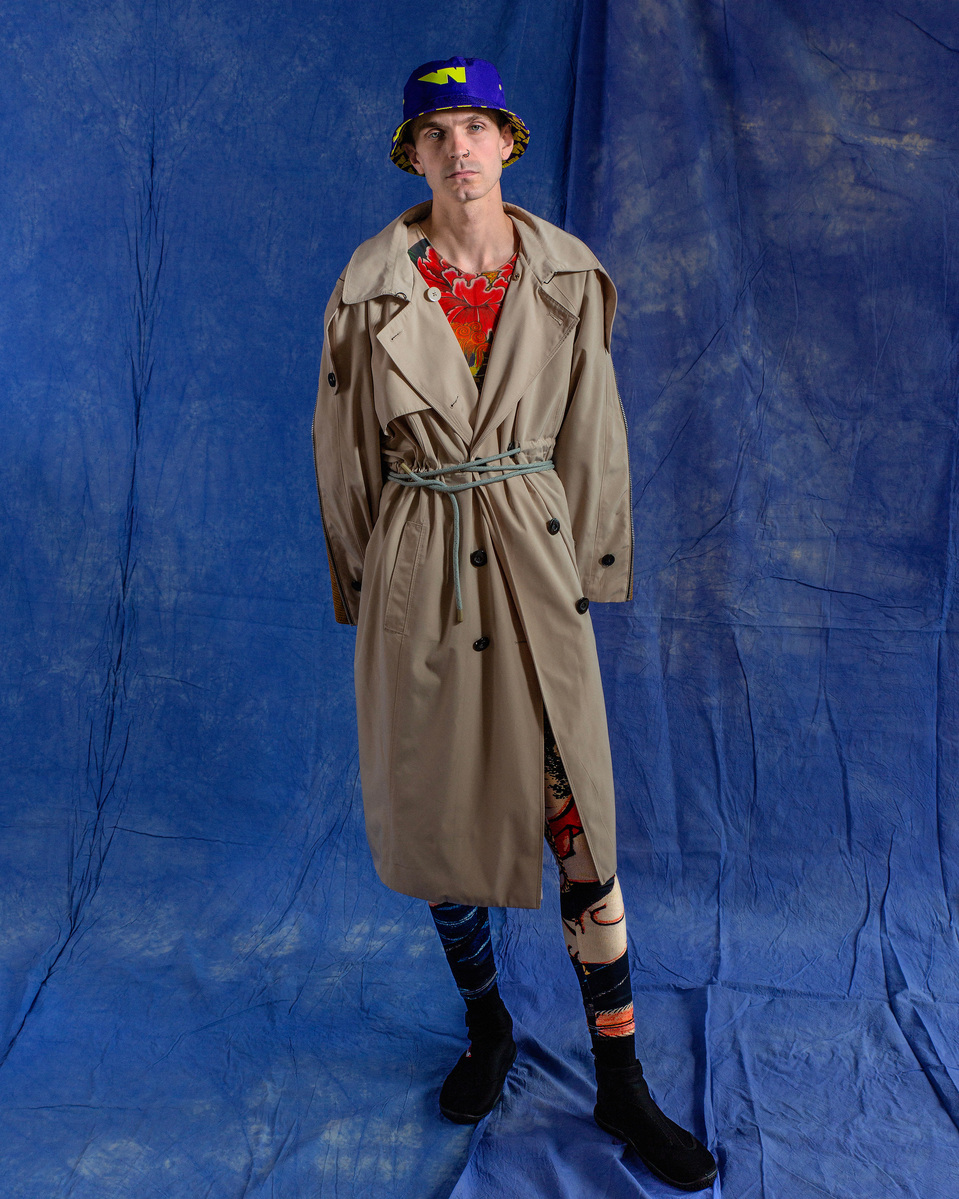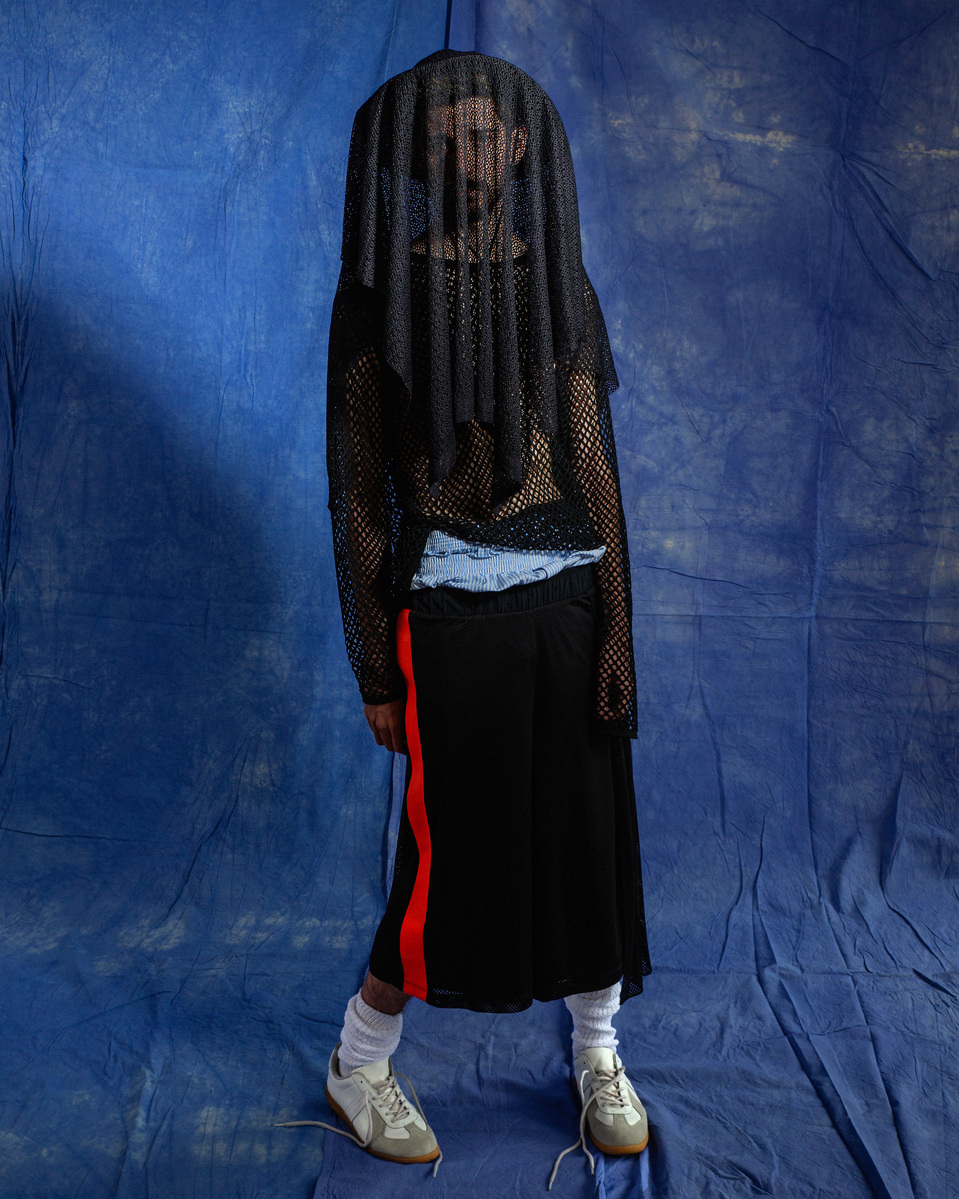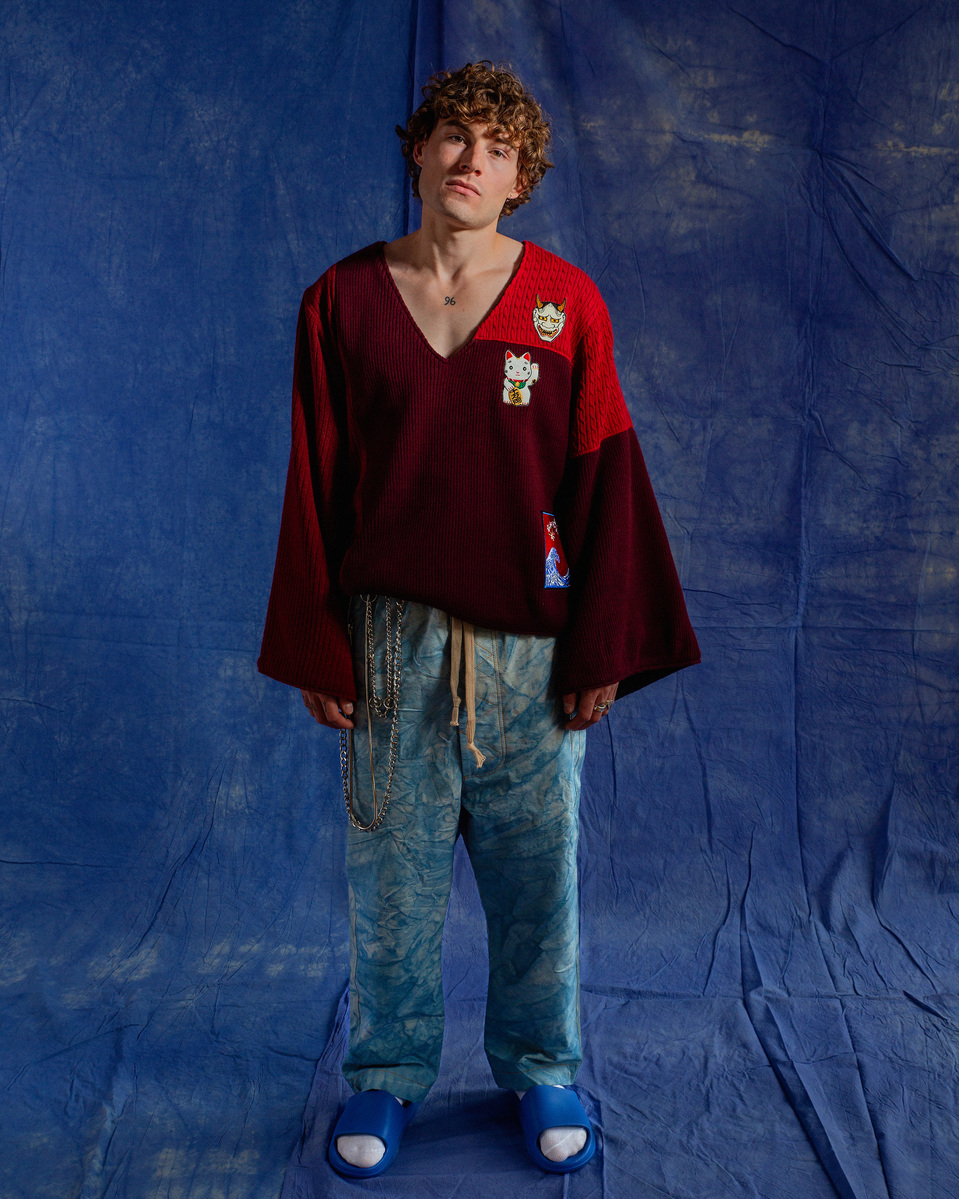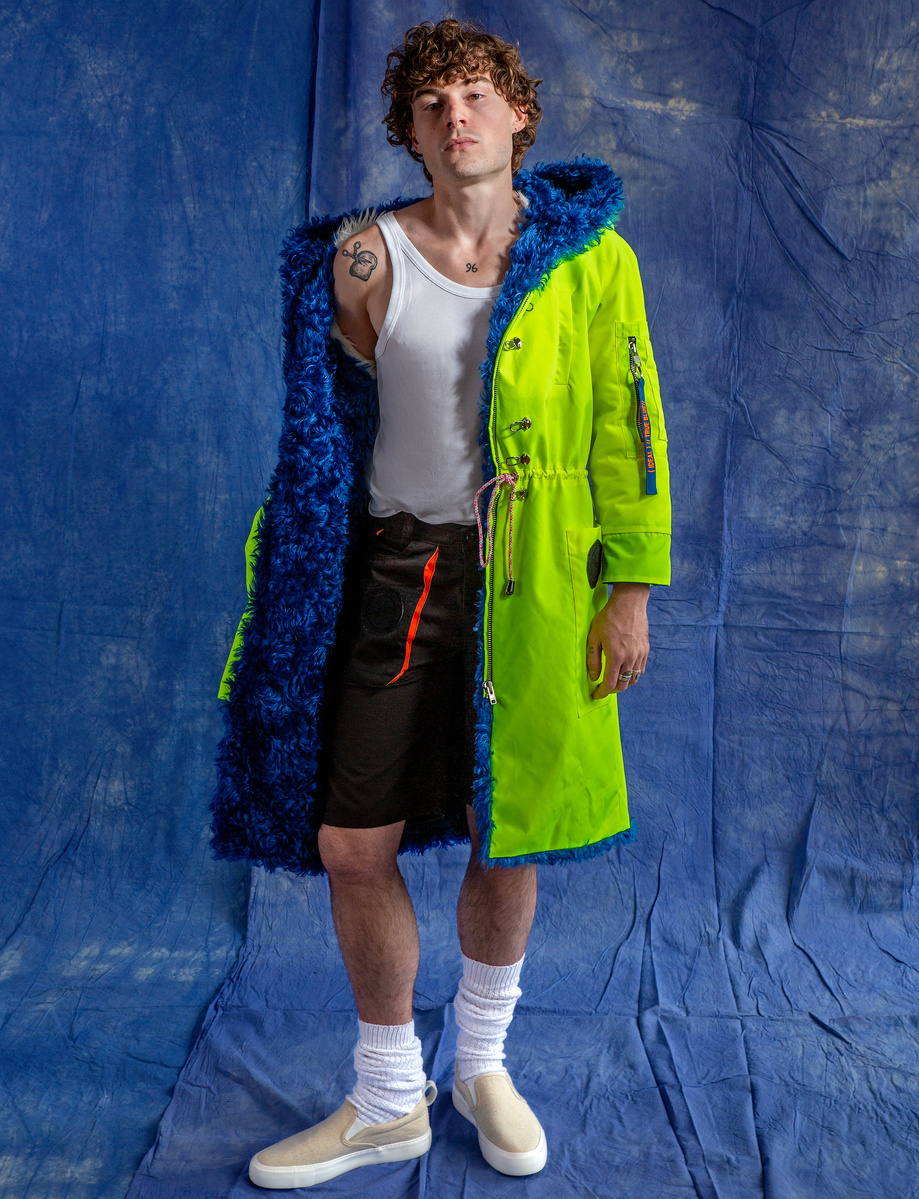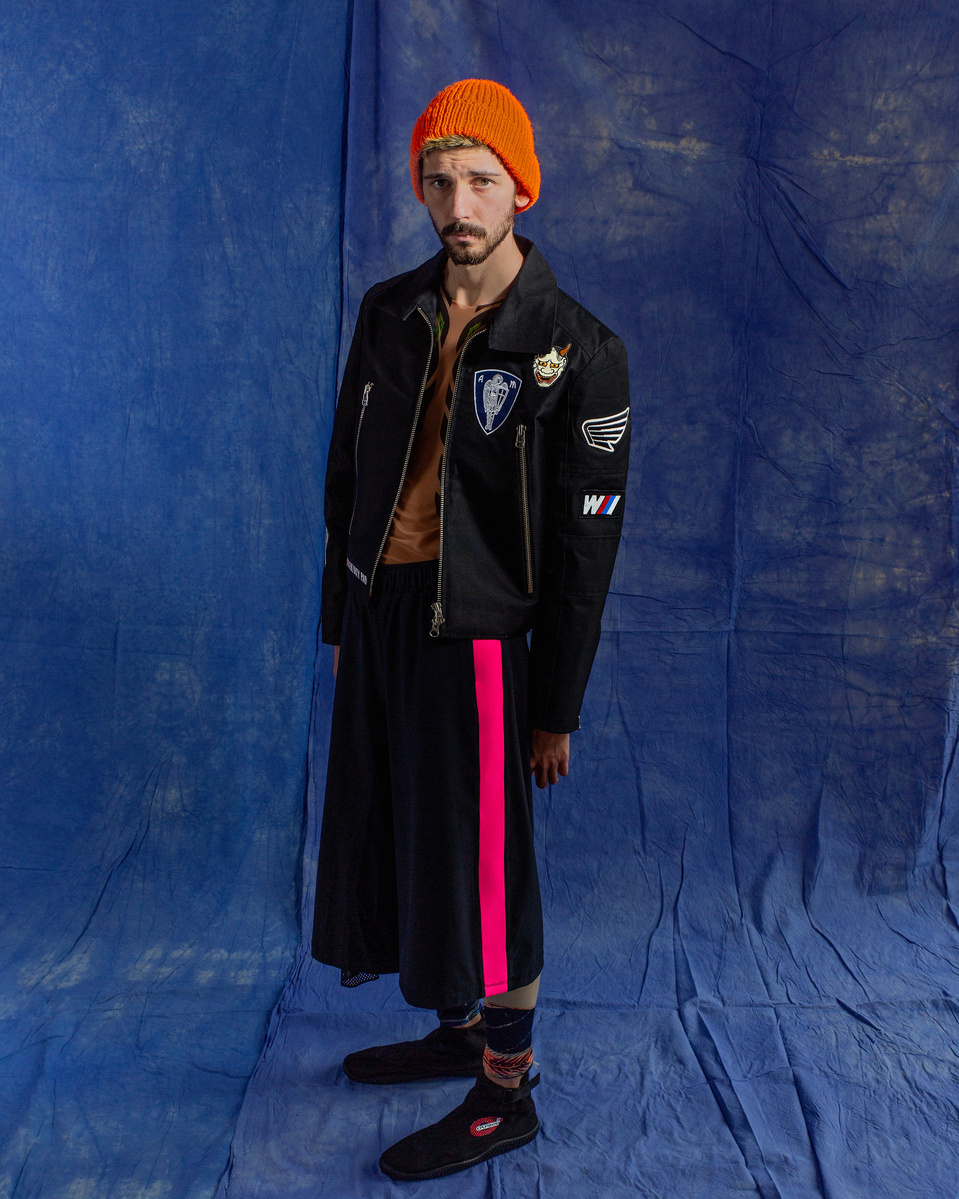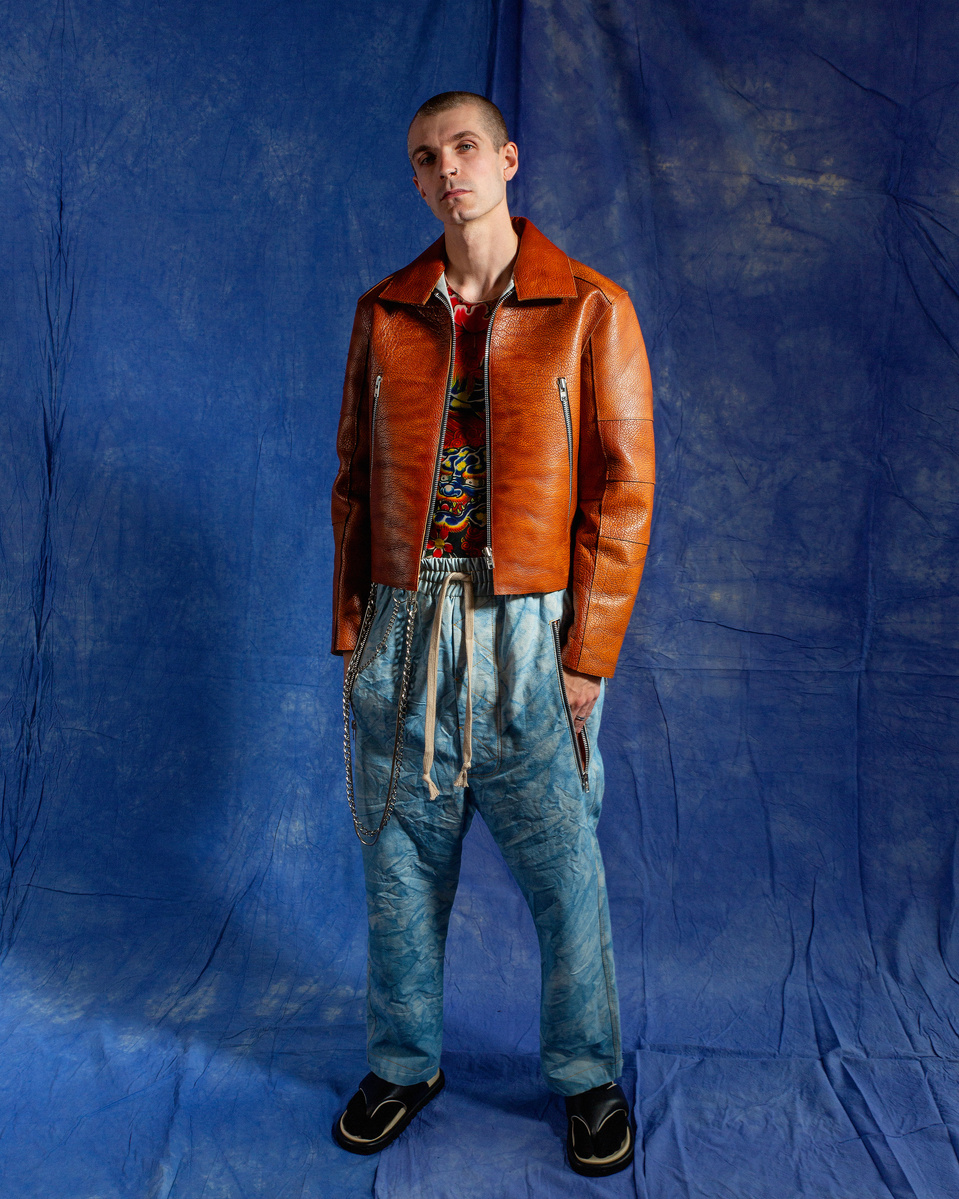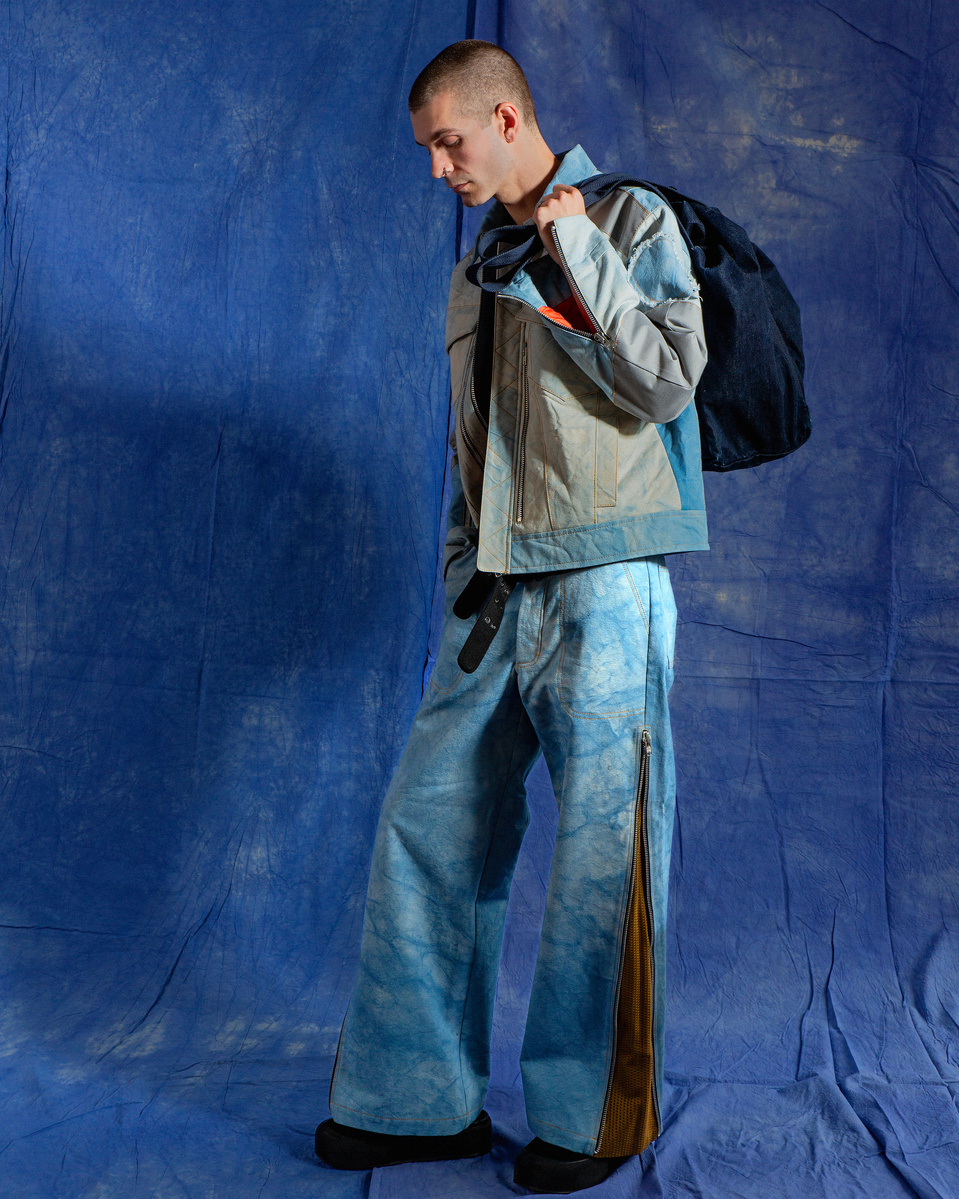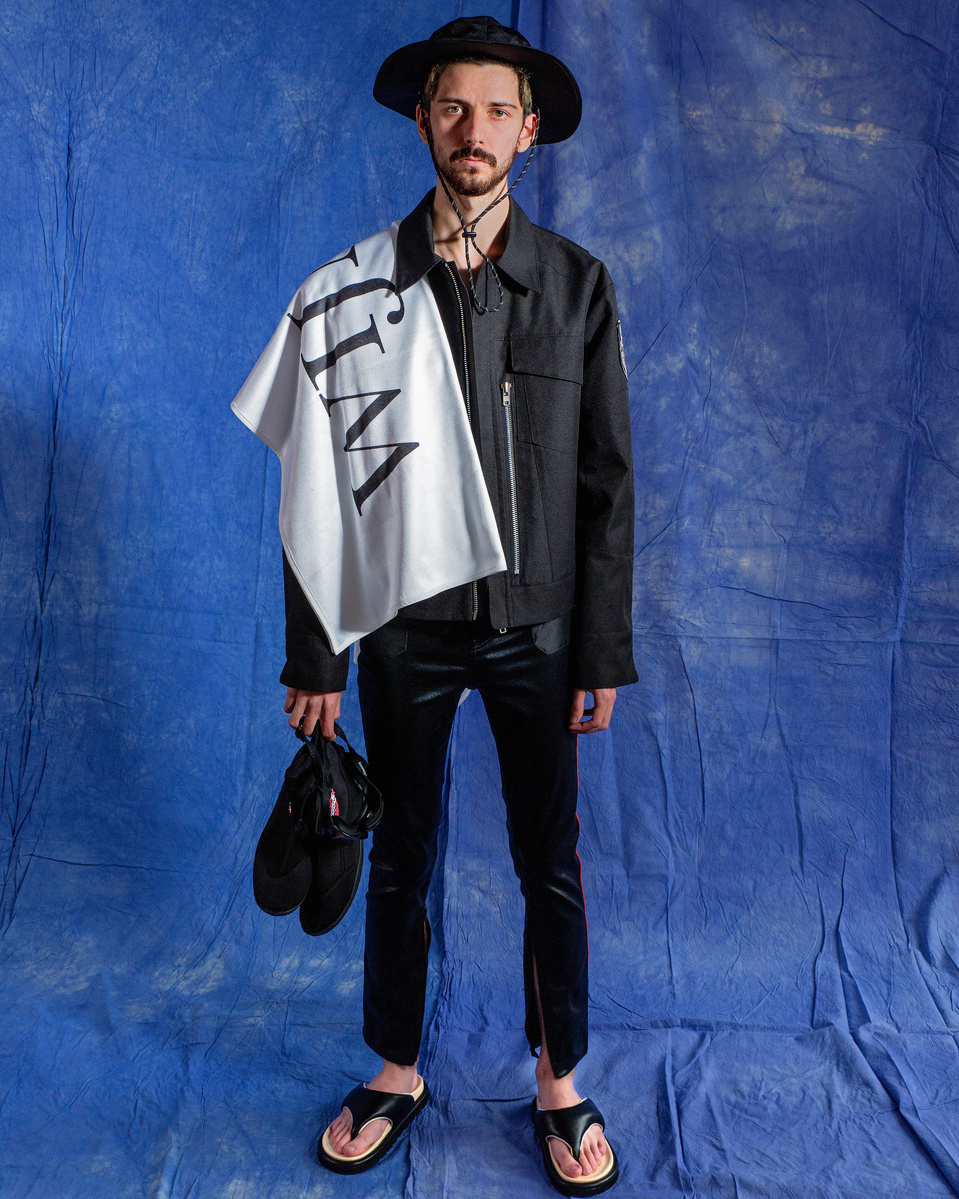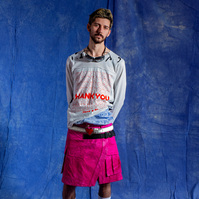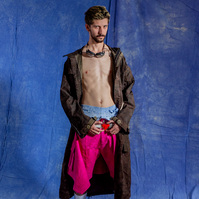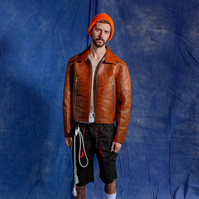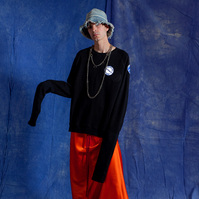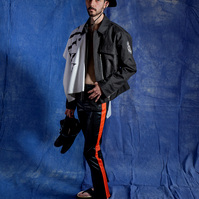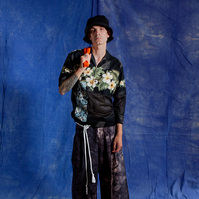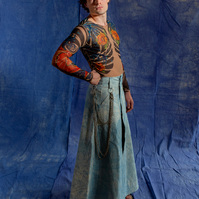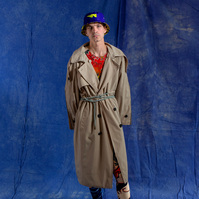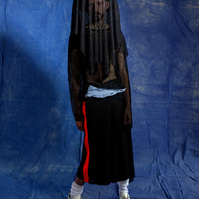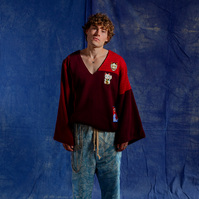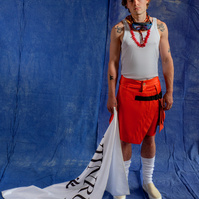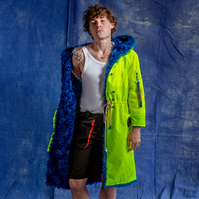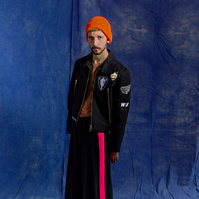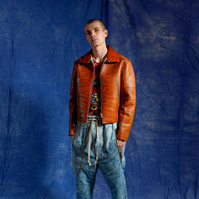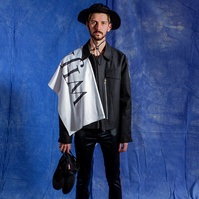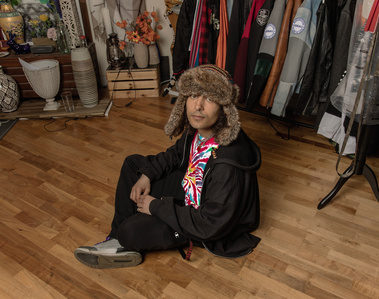 You may also like...
After years of contributing to Sludge Mag's growth Jewel Kaye joins the platform as creative director
Wanna keep up to date with all things Sludge Mag? Sign up with your email address to receive updates on new articles, petitions and events.