Somerset House presents Black Venus
An exhibition examining the historical representation and shifting legacy of Black women in visual culture.
Curated by Aindrea Emelife, the exhibition brings together the work of 18 Black women and non-binary artists to explore the othering, fetishisation and reclamation of narratives around Black femininity. Participating artists include Sonia Boyce, Widline Cadet, Shawanda Corbett, Renee Cox, Delphine Diallo, Ayana V Jackson, Zanele Muholi, Amber Pinkerton, Tabita Rezaire, Coreen Simpson, Lorna Simpson, Ming Smith, Maud Sulter, Kara Walker, Maxine Walker, Carrie Mae Weems, Alberta Whittle and Carla Williams.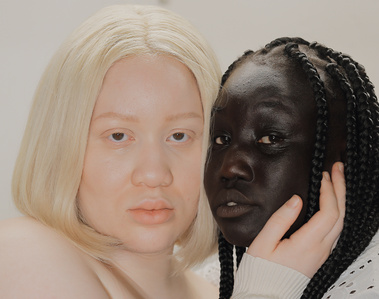 You may also like...
Radhika Muthanna's "Divine Femininity" is a photographic exploration challenging normative Western conceptions of femininity through striking portraiture
Wanna keep up to date with all things Sludge Mag? Sign up with your email address to receive updates on new articles, petitions and events.