Q&A with Jo Cope
In a career spanning 20 years, Jo Cope's exploration of feet gives a new perspective on the human experience and challenges us all to do some sole searching.
Jo Cope's practice is hard to define. She describes herself as an artist and the label feels justified given her plethora of exhibitions and commissions from clients including: Nike, Silverstone and Outside Art London. But given her social consciousness, typified by her Shoes Have Names project with charity Shelter (for which she enlisted 10 international artists/designers from varying footwear practices to create shoes embodying the the experiences of people who have been homeless) there's also shades of activism. Her fashion credentials muddy the waters of how to define her even further. With an ever chic collection of outfits that pop with her signature red, Cope has also enjoyed an illustrious career in fashion academia. After studying fashion design in the mid-noughties and getting into lecturing, it was an MA in Fashion Artefacts at London College of Fashion that brought her fashion background and artistic sensibilities together.
The running theme of feet throughout Cope's work is distinctive, playful and curiosity inducing. Artworks see her extend, mutate and subvert the images of shoes and feet we're accustomed to seeing but rarely interrogate. Some of her works feel like a puzzle, challenging viewers to work out the messaging behind them. Other evoke a visceral reaction, particularly pieces that look visually uncomfortable. We managed to grab some time to sit down with Jo and learn all about her fascinating career.
For anyone who is unfamiliar with your practice, who are you and what do you do?

My name is Jo Cope, I'm an artist who has been pushing the boundaries of fashion into art for almost two decades. I try to create a space for fashion within the realm of art where it can ask questions of itself. The first transition into this work after graduating from a Fashion BA, was creating a 250 piece bag sculpture that was exhibited at a concept store in Savile Row, London back in 2006. In this exhibition I asked the question: "What is a Bag?" and how else could it exist without aesthetic preconceptions? The sculpture was there to challenge the fashion template. Since studying Fashion Artefacts at the London College of fashion in 2016 I started to explore leather-craft and footwear. Since then my practice has become focused on communicating through the feet and shoes and is very multidisciplinary. The freedom to create a layered and multifaceted practice is fundamental to how my mind works, sometimes communicating through handcrafted objects, live performance and more recently through body and action filmic works. I often speak of the shoes I create as 'almost human', existing as therapeutic vessels and symbolic and moral guides. My practice also considers the wider picture of our social responsibility, I believe that art should seek to contribute beyond the parameters of the self, which is how I started to direct collaborations with charities and what I believe to be important social causes; including working with Shelter the homeless charity and on projects supporting campaigns including 16 days of action against gender based violence and Bionic Boob redesigning the post-mastectomy body.
First the obvious question: of all the ways to communicate your world view, why feet?

I don't do conventional or mainstream, I have always been interested in the non-commercial side of fashion, maybe feet work with my non-linear thinking because I'm dyslexic, maybe it's because I've reconnected with my shoemaker ancestors and its in my DNA. The feet are like an underdog of the body and being one of the most distant extremities from our vision they can become neglected or not perceived of having any great academic value. I like the challenge and exploration of something that is often hidden in our shoes, researching cultural histories about feet and looking at philosophies that relate to walking and learning about the more subtle body language that feet emit. I find great wonder and fascination with this body part which aids us in our bipedal action, and which is fundamental to being uniquely human. Every day I learn something new about life on my journey of researching the feet and shoes so I keep exploring them.
Considering we all have feet, why do you think footwear has been quite gendered historically?

There were points in history when experimental footwear was for all and across many cultures shoes were far more aesthetically equal across the genders. In the medieval period both men and women wore wooden platform soles to quite practically elevate them from the mud of unpaved roads. Very long pointy shoes called Poulaines were also popular in this period, unbelievably there was eventually a law created to dictate the length of shoes. This law prevented anyone other than the nobility from wearing shoes over two feet long. In the 17th century Louis XIV was famous for wearing high wedged heels and this idea of impracticality and importance continued to go hand in hand. It is recorded that; aristocrats began to wear more practical clothing to manage their country estates and the toes of women's shoes were often tapered so that when the tips appeared from her skirts, the wearers feet appeared to be small and dainty. At this point we sigh in relief at the much later unisex Doc Martin boots, realising why it became an iconic feminist symbol.
The great shoe divide (tragically in my opinion) allowed men to progress in undertaking their practical business while female identities were pushed further and further into fetishised wall flowers. The shoe historically has also been used as a more direct tool for female suppression, for example the tradition of foot binding in China. Reported to have been invented to keep women from running too far away from their house hold duties after marriage. Female shoes can of course be both disabling and empowering, the fascination with the stiletto for many in contemporary society comes from it being a double edged sword, with the word stiletto actually meaning knife or dagger. From the male perspective there has been the opposite obstacle of men having to fight for acceptance in wearing heels, while not having their sizes catered for by the industry. A shoemaker friend Jackie previously worked for the famous Kinky Boots factory, I spoke to her recently about this and she said they made high heeled boots in sizes 7-13 and their most popular sizes were 12-13. After the factory closed she went on to make bespoke heels, purpose made for a cross dresser/drag client who couldn't get them anywhere else. My personal favourite gender balancing point in shoe history is the 1970's. The platform shoe had a level of equality and freedom for both sexes which I think was very empowering and visually very cool.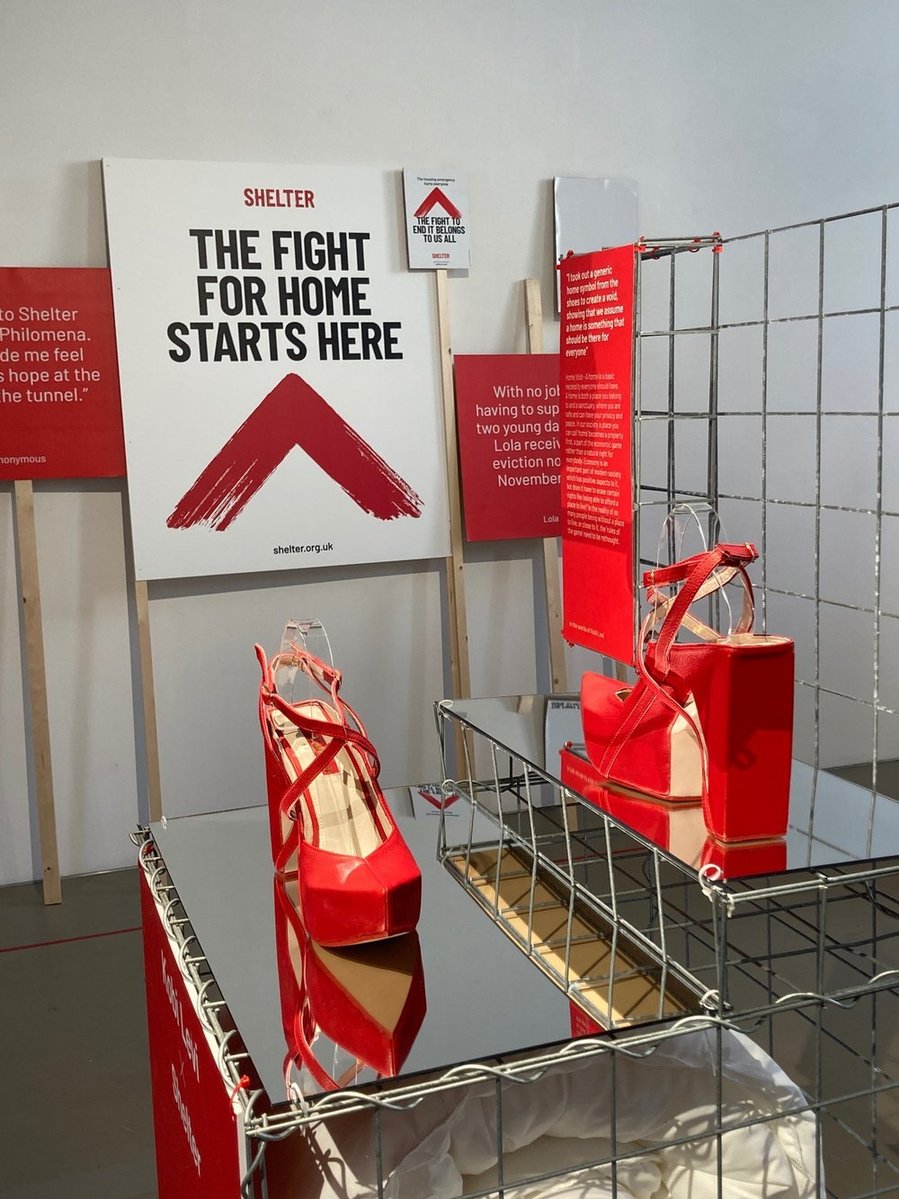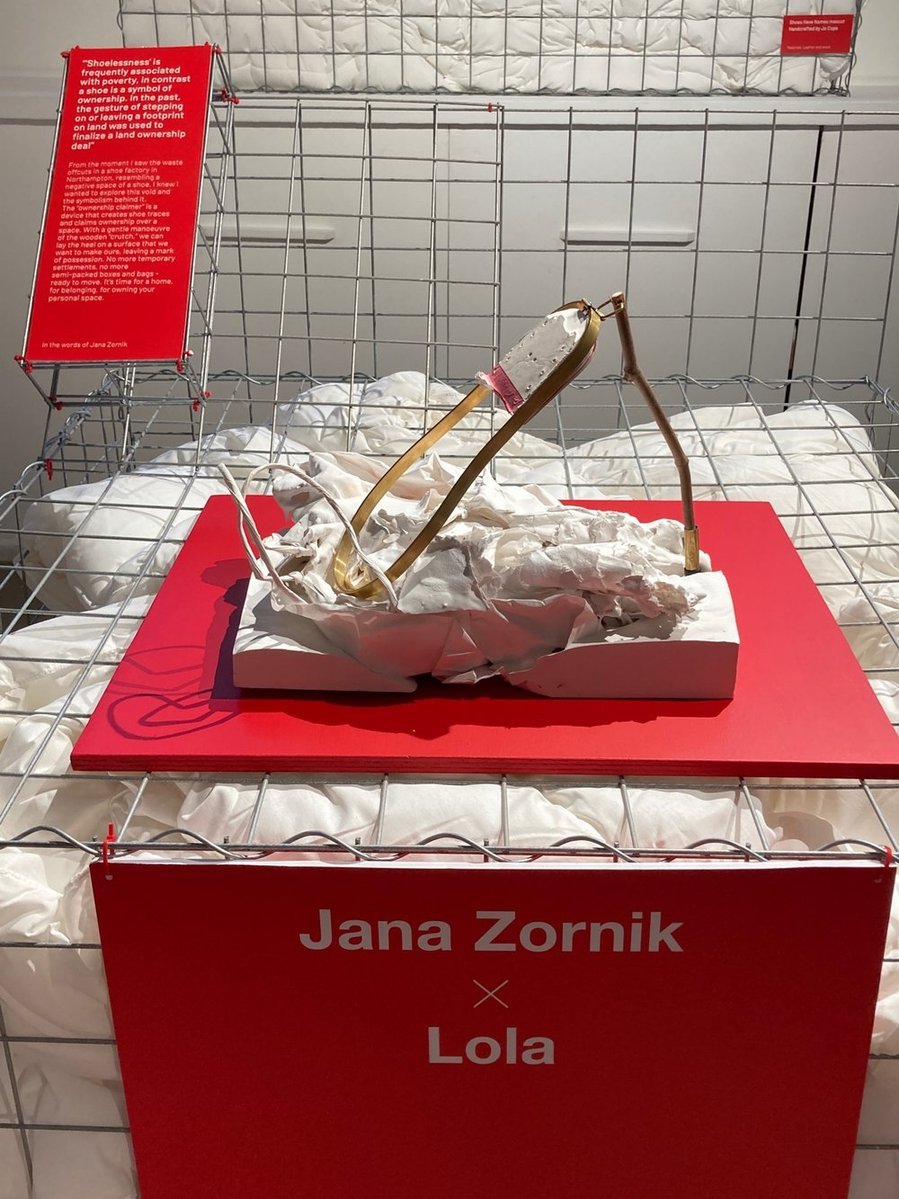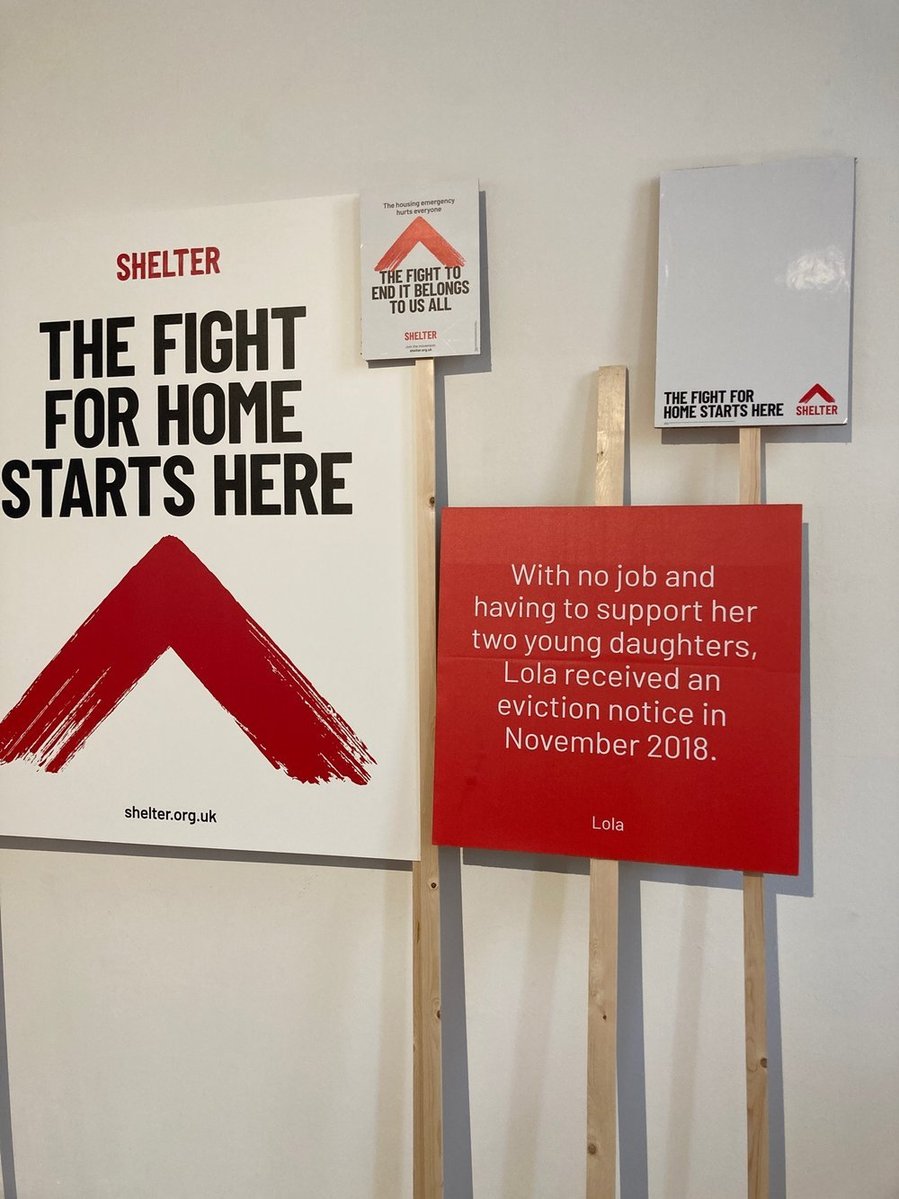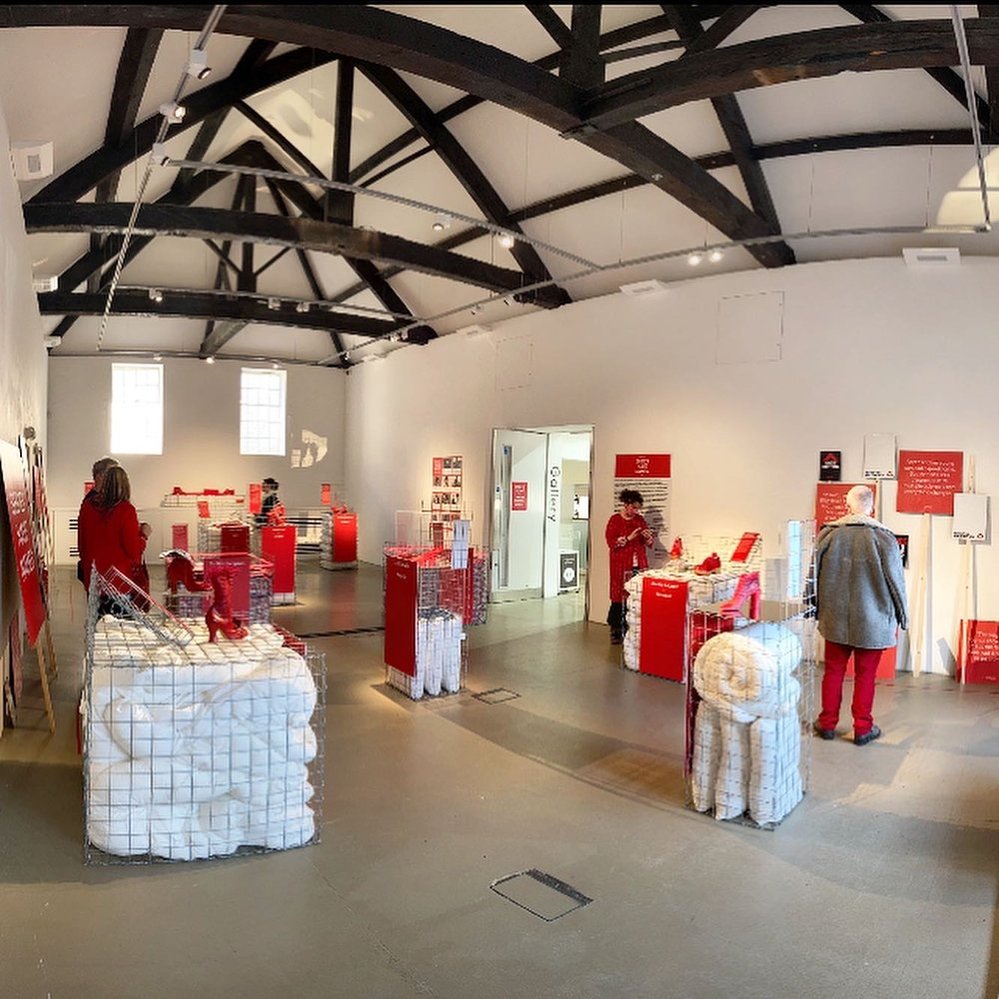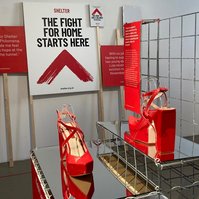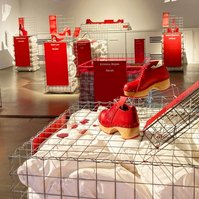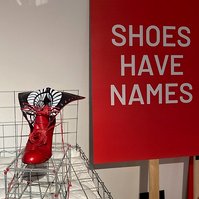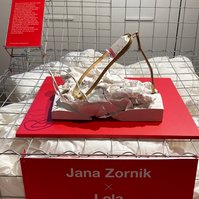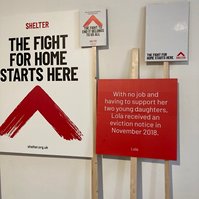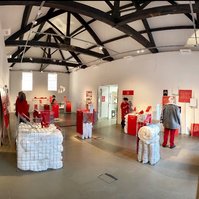 Your Shoes Have Names project with Shelter was very powerful, can you tell us a little about what inspired that
idea and what participants took from it?

I curated the Shoes Have Names project in 2020 for London Craft Week, it brought together 10 previously homeless individuals with 10 artists/shoe designers. This was a point when I started to think about my practice from a wider perspective, I wanted to develop a socially lead project which pushed boundaries and had meaning to the general public. I also wanted to show what I believed a shoe could do; in this case, becoming an emotive vessel which could have an impact in educating and growing empathy around homeless issues. The project of course turned out to be a massive learning curve, I myself became more educated on subjects such as the hidden homeless and current issues surrounding the housing crisis and the renters rights reform which Shelter were fighting for at the time. One of the high points of the collaboration was a tea and biscuits meeting for participants at Shelter Boutique in Coal Drops Yard, London. This was an opportunity to get to know each other on a very human level and just talk about life in general and the various struggles and joys we were all encountering. One of the objectives of the project was to use each shoe to celebrate the positive steps forward of each individual since being housed. As the project title suggests each shoe also had the name of each individual on it or inside it; the idea was to claim back their identities and get rid off the blanket term of 'the homeless' One of the participants commented "I feel like I've made it now I've got my own shoe" From the designers perspective they all really invested in the project on so many levels, some built long term connections or friendships. One of the designers unexpectedly became homeless during the project when her landlord decide to sell the house giving no notice, reminding us that these are everybody issues, even more so now with the cost of living crisis.
We love your piece The Feminist Rose, the reference to the bud, bloom, decay life cycle of a rose and woman's
life is particularly insightful. As an artist and as a woman, do you feel your life fits neatly into this cycle?

As a 50 year old female artist, I would say that my life is an open page for exploration. I don't believe in formal rules or the boundaries laid out as a template by society to suppress or discriminate or bind us into negative mindsets. My role models, have been women like the late Vivienne Westwood, women who didn't retired or depleted with age, but who became more of a force and who stayed creative until the end of their life. When I was working on the Feminist Rose project, which was performed at The Garden Museum for London Craft Week 2021, I worked with three women including myself who spanned three different decades. Talking to many women my age who are in one sense struggling with the physiological changes that take place in the menopause, they are also turning to theories or histories about the 'wise women' in communities and starting to think about the gaps of support in society which woman of age can embrace. I remember listening to a programme on the radio a while back, about why so many female CEO's disappear at a certain age and they were talking about the relationship between the menopause and memory laps and hormonal related confidence and energy drops. I think its important to build more understanding and research in this area so that women can be supported and don't feel disposed of at a vital part in their life cycle when they have so much knowledge and wisdom to share. Of course it isn't just older women who I am interested in, each age has its own unique value, I love for example to learn about what is like to be gen-z from my fourteen year old niece Aimee. We need to form mixed and integrated communities to have dialogue where we can learn from each other.
If you're in a shopping mood, what do you look for in a pair of shoes or trainers?
The shoe is a contemporary design object to me, and my favourite eras are the 60's and 70's, favourite designers being; Eames, Panton and Cardin. Aesthetically think fibreglass and injection moulded chairs in shoe form, I'm looking for cleverly engineered innovative aesthetics and more recent years sustainable materials. In the 90's I bought a pair of Carlo Gruber x Adidas collaboration sock/ trainer hybrids which felt like I was buying a brand new piece of 70's history. More recently I bought some Camper x Sail GB team boots, designed to keep out water in extreme conditions. The most money I have ever spent on shoes was when I literally fell in love with a pair of Terry De Haviland's- one of my shoe design heroes. They were gold and silver platforms from Selfridges London in the early 2000's. My friend who was with me at the time, actually cried when I put them on, she said they were like walking sculptures!.. The power of shoes!
See more from Jo Cope via her website and Instagram
Article by Martyn Ewoma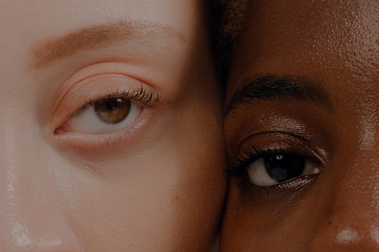 You may also like...
Radhika Muthanna's "Divine Femininity" is a photographic exploration challenging normative Western conceptions of femininity through striking portraiture
Wanna keep up to date with all things Sludge Mag? Sign up with your email address to receive updates on new articles, petitions and events.