Q&A with We Plug Good Music founder Ayo Adepoju
Towards the end of 2020, a certain format of meme circulated the internet (as it always does), in which users compared two life images, each captioned "how it started vs how it's going" and if the past year has taught us anything, it's that a lot can change within that time. 2020 marked a major pin in the timeline of human history, the new decade has brought in new revelations accompanied by a whole lot of tribulations. From recognising societal inequalities to adjusting to a post-global pandemic lifestyle, we have never had a year quite as sobering as 2020. But terrible years make you understand the point of a new year. We all know that not much will have changed between December 31st and January, but we need to be able to partition off everything that's happened to us, we need a moment to say, 'that's done, we're done with it, it's over' and have a little hope that the future will be different. Hence, the hopefulness theme that this meme provides. It has been very easy to dwell and sink into the abyss of what once was, but when you reflect on the resilience of where you were and where you are now, you might come to find that you have surprised yourself. This especially applies to We Plug Good Music founder, Ayo Adepoju.
Time capsules are an amazing way of documenting the past while communicating to the future, and there's no better way of doing so than through music. 11 years ago, an ambitious music lover named Ayo would never have imagined that his platform would grow into the multifaceted company that it eventually became. Working with stellar artists and exciting brand collaborations, We Plug Good Music network has expanded beyond the distribution and provision of emerging talent, to the dissemination of a larger array of music content. Now, in order to celebrate and commemorate their decade long journey, the artists signed are remastering their debut mixtape "A Prelude to the Future". The original mixtape featured 20 promising up and coming artists from all around the world, in the genre of R&B, hip-hop, soul, afrobeats and spoken word that We Plug Good Music had the privilege of first working with in 2010 – artists that have fully entered into their own since then, such as Grammy Award winning singer-songwriter and Beyonce collaborator Midian Mathers, UK rap artist and producer AKS, who has gone on to be championed by the likes of MTV, Hypebeast and HipHopDX, and acclaimed artist, poet, playwright and performer Yomi Sode (Greeds) and many more.
The mixtape contained "an array of passionate expressions sonically captured in an element of these artists' historical journey", which continues to holds true in 2020 for the artists highlighted on this project – from the ones already listed, to British R&B artist Shanaz Dorsett, who has been championed by Okayplayer and Afropunk for her solo music, and is also now one-third of the Moshi Moshi signed band Benin City, to Nigerian alternative soul musician Bez Idakula, who now comes with support from Rolling Stone, Vogue, Essence and MTV Iggy, and three critically acclaimed albums under his belt. The 10th anniversary reissue is also in honour of one of the project's original associate producers EOM, who passed away in 2018 due to complications from Scleroderma. Juno Award winner EOM produced three tracks on the original 2010 mixtape, and beyond the mixtape, went on to produce for some of hip-hop's biggest names including Anderson.Paak, Blu, Dumbfounded, Chamillionaire and Asher Roth. To join in on this glorious milestone, we caught up with We Plug Good Music's founder, Ayo Adepoju, to talk about his love for the industry whilst growing up in Nigeria, nostalgia, and the future of music.
Hi Ayo! Thank you for doing this interview with us. Firstly, congratulations on the anniversary of We Plug Good Music's 'A Prelude To the Future'. What were your initial thoughts and mindset when launching the platform?
Thank you Ashley for speaking to me and to Sludge Magazine for the platform. I think my initial mindset for both putting together the project and launching We Plug Good Music as a platform were one and the same, which was to help showcase and highlight the best new and emerging music (and artists) that mainstream platforms would often overlook.
Now you're creating this remastered and reissued version of "Prelude to the Future". Could you ever imagine that you and the artists involved would have come as far as you have now?
It's been an amazing journey in all honesty, and being able to reminisce over the past decade has been a really humbling experience, because call it youthful exuberance but 10 years ago, we certainly weren't looking ahead at where we would be in 2020/2021, but I'm really happy that artists like Shanaz Dorsett, AKS, Yomi Sode, Midian and Bez Idakula, who we worked with on the original project are thriving and making amazing music and works of art 10 years later.
Talking about the inspiration towards this time-capsule project, you said: "the 2010 project featured 20 of the most promising up and coming artists from the UK, US and Nigeria that we'd had the privilege of working with, in the year and a half since our inception". How do you define an artist with promise and someone that you want to work with?
I think for me, it's still always about the music and for some, there may be some level of naivety there still, but no matter whatever else the artist has going on (and I know these days, there's a premium of social media followers, trying to go viral and other things like that), I still want the music to speak for itself. And that's not me saying the music has to be the total finished product in term of quality or development, but even if a track is not properly mastered or if an artist is recording with a bad microphone in their bedroom, their talent still shines through, and that's what drives our decisions on who we want to work with.
What has been the most rewarding part of recreating this project? Did it ever make you feel fondly nostalgic?
100% all the feels, for sure! When we got the remastered tracks back, we just couldn't stop listening to the whole thing, even down to the amazing skits, which we culled from scenes from the best movie of all time (in my opinion) 'High Fidelity'. It definitely brought back fond memories but also some sad ones because one of the associate producers on the original project, EOM, is no longer with us. He passed away a couple of years ago due to complications from Scleroderma. Before he passed, he was really making a name for himself in the industry as a sought-after producer, working with the likes of Anderson .Paak, Blu and Asher Roth. We are donating proceeds from the reissue to the Scleroderma Foundation in his honour.
Is there a particular track on the reissue that stands out to you for any particular reason?
Can I mention more than one? I think firstly, it has to be 'Imagination' by Shanaz Dorsett with EOM on production because not only is it a bop (Shanaz and EOM are the perfect duo) but also those layered beats always remind me of how cold EOM was! I would also add 'Ungrateful', which is produced by another of our associate producers Ossie, with Chloe Fiducia, who is now a member of the amazing House Gospel Choir, on the vocals, and 'Heart Beat' by Midian, who has worked with Beyoncé, and is now Grammy Award winner – I think I'm in my R&B bag these days and I really enjoy the R&B sensibilities of both of these tracks, one more progressive and the other, more traditional.
How would you say the music industry has changed within the past decade since you came on to the scene?
I would say the streaming platforms have fully taken over right? But I think from the artist perspective, there are now a lot more ways to succeed at doing what you love. A decade ago, you had to be signed to a major label to get any meaningful "success" and that was the goal for most emerging artists, but now, the route to success for artists is more democratised, which is definitely a good thing. I would add though that, I've always believed that, whether it was a decade ago or today, the cream always rises to the top.
What would you say to anybody hoping to break into the industry but are unsure of what their calling is or how to get involved?
What are you most passionate about in the music industry? Do that! Don't be afraid to start something yourself, always give it your all and please add value. In terms of practical steps, there are plenty work experience opportunities out there to get your feet wet, and if it's a case of you just not being sure of what moves you the most, try a few different things and if you're passionate about loads of things, the thing you are amazing at will leap out at you. Also, check out SocialFixt for some valuable job openings in the music and creative industries, but don't be afraid to start something yourself.
Had you personally always wanted to work within music? What inspired this journey?
I had always had a passion for music and journalism but growing up in Nigeria, being a creative wasn't seen as a viable career path so I studied business and international finance at university and post-graduate level. I started We Plug Good Music as a music blog during my post-graduate year, and shortly after, we started organising live music gigs under the We Plug Good Music brand, and it just took on a life of its own. The aim of showcasing the best new and emerging artists went from one blog to two publications to live music for a few years, online radio for a few years and now to music PR and publicity as well.
Was there a particular event in your life that prompted you to create WPGM?
I was just listening to some really amazing music from artists nobody really knew about, and I started sharing them my Facebook wall and in the Facebook groups I was a part of at the time, and a few friends and acquaintances suggested I start a blog where I could regularly and more consistently share all of this music, and that's how WPGM, or at least its first iteration, was created.
What has been the proudest moment in your career so far?
I would have to say that running this organisation that God has put in my hand (We Plug Good Music) full time for 9 years and counting now. Being able to do what I love and have a passion for, make a living out of it and provide for my family, and being able to help the best new artists get their music heard are definitely my proudest moments.
Your client roster includes a plethora of standout artists and brand giants. What is the future of WPGM going into 2021 and beyond?
We're really all about trying to find new and better ways to highlight the new and emerging artists we're working with. Today, our primary ways to do so are via our music publications WePlugGoodMusic.com and ConversationsAboutHer.net, our music PR services and helping artists with their social media advertising, but this reissue of 'A Prelude To The Future' has signalled to me that we also want to be releasing music for and with the artists we believe in, and putting all of what we do behind them, instead of using one platform or service versus another, I think we can add immense value to artists this way as well. Thank you again for speaking to me.
Article written by Ashley Morris
Listen to A Prelude To The Future via all good streaming platforms
Follow We Plug Good Music on Instagram
Follow Ayo on Instagram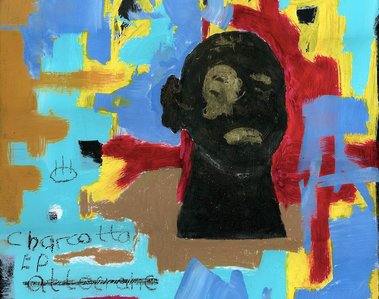 You may also like...
We interview Lordkez. The sultry South African songstress talks to us about the new EP she's blessed the scene with Charcotta as well as her amazing music videos and the benefits of seeing music through a global lens.