Q&A with Kay Young
It's a beautifully warm sunny day in Brockley when I meet Kay Young on Telegraph Hill. After an August marred by dull weather, in keeping with the disappointments of 2020, it's a welcome surprise and reminder that sometimes good fortune presents itself just when you need it. This is a sentiment that definitely rings true in terms of Kay Young's career. She was personally discovered by Jay Electronica as he scrolled through Instagram and then signed by Jay-Z to Roc Nation. The two Jay's clearly know talent when they see it. Her EP Middle Matters sees Kay showcase she the full tapestry of her talent as she weaves singing, rapping and production to create 6 tracks of introspection, insecurity, joy and hope.
Thanks for taking the time to speak to us! What's the last month been like for Kay Young?
It's been a productive month promoting the release of my Ep and the video for 'Giving Thanks' which has been good. I'm currently wrapping up the album which is coming along nicely.
Lockdown left a lot of us with endless free time on our hands. Was that a blessing as a writer whilst working on Middle Matters?
I had wrapped up 'Middle Matters' towards the end of 2019 lockdown gave me a chance to slow down as well working on new stuff. Despite the circumstance , it has been a dream of mine to be locked in the studio to create..... it's a producers dream.
We love the increased use of instrumentalisation on production on Middle Matters. Does this have you yearning to be able to do live shows even more?

It has been a little disappointing not being able to perform it live as it really gives you a chance to showcase the body work. I did have the opportunity to perform 'Going Through' and 'Giving Thanks' with a live band for Soho radio back in August which was dope- I needed that and musicians who played needed that too!
You rap, sing and produce. Does one medium suit a certain subject matter better or is it on a song by song basis you decide how to get a feeling across?
It really depends on how I start the track- I'll normally loop a section...lets say the drums, I'll vibe to it and then go from there- It's the same process for whatever instrument I start with.
Your music has a real earnestness and vulnerability about it. Outside of music do these traits come naturally to you?
Not at all, it's something that I'm still learning. But somehow, I'm able to express myself through music which has become my counsellor over the years.
As a South East native do you feel the part of London you're from has influenced your sound?
South-London has definitely had a major influence over my sound. There is this organic and laid-back vibe that we have and you can definitely tell if someone is from south by just the sound of their music......we tend to flow just behind a groove.
Being discovered by Jay Electronica and subsequently getting managed by Roc Nation seems like a huge door opener. Do you have any dream collaborators that now seem more plausible?
My dream collaboration would have to be Adele. I would love to create a project with her...like a low key lo-fi project or something. Just an idea!
Your music feels very therapeutic, especially in such politically and socially tumultuous times. Are you personally bothered by external issues and does it inform your process?
It's hard not to ignore everything that has been going on in the world, but for me , it's about staying informed without overwhelming yourself. The events this year has definitely inspired some of the songs that I've been working on for the album which has again has been very therapeutic for me.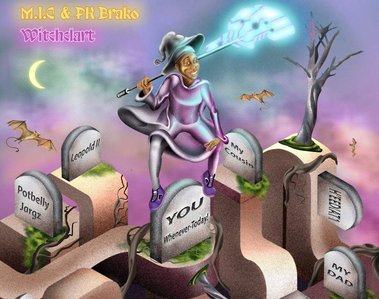 You may also like...
After a wait that feels like an eon grime fans can finally look forward to hearing the song that incorporates quite literally the hardest bars of 2018. An exert from JUST JAM 117 which is now a viral clip with co-signs from JME and Lethal Bizzle saw M.I.C cursing his enemies with creativity and disdain in equal measure.