M.I.C and PK Brako release new single Witchclart
After a wait that feels like an eon grime fans can finally look forward to hearing the song that incorporates quite literally the hardest bars of 2018. An exert from JUST JAM 117 which is now a viral clip with co-signs from JME and Lethal Bizzle saw M.I.C cursing his enemies with creativity and disdain in equal measure. The minute of pure venom lies amidst a set with PK Brako and Jawnino which showcases the wider subject matter grime is capable of touching on. From spitting about escaping the mental prison of organised religion to loving horror films, Jawnino and M.I.C really set the scene for the tracks we're now listening to.
The two new tracks Witchclart and Night Raid showcase the personality and musical dexterity that makes M.I.C grime's most exciting prospect. Anyone could be forgiven for wondering if Witchclart could possibly live up to the hysteria of the viral hook that galvanised the grime scene nearly two years ago. In reality it's probably an even better song that I personally hoped for. The airy beat supplied by PK Brako manages to maintain a bouncy feeling of mirth whilst still being subtle enough to let M.I.C's punchlines really cut through. Night Raid is a total deviation. As well as being self produced it shows M.I.C at the other end of the emotional spectrum. Rather than furiously threatening his opps it sees him long for a lover with whom he's in a co-dependent relationship. Against a dream pop backdrop he also muses about insomnia and his relationship with the dream world. The humour, rage, honestly and vulnerability M.I.C showcases in his music exhibits the multiplicity that exists within all young black men. An identity too often reduced to ignorant tropes and weaponised to kill us. Then reduced to a hashtag to create Instagram content for self righteous fake "woke" white people once we are gone. Personally I'd like to thank M.I.C for reminding who I really am and just giving me something to really enjoy through his music.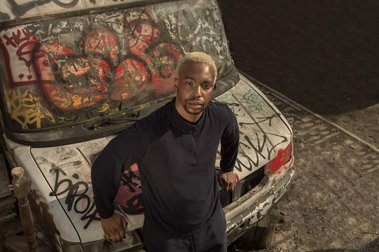 You may also like...
The Master of Inane conversation is undoubtedly pushing the envelope within grime music. From his experimental and ethereal beat choices, to his fearless subject matter and unrivalled humour; he is expanding the confines of what it means to be a traditional grime emcee.