Sludge Mag presents Fashion Forward
Fashion forward will ask a range of industry experts to discuss the state of the industry and consider what steps need to be taken for fashion to accommodate and reflect the public in the modern day
This year marks the 10th anniversary of the Rana Plaza factory collapse in Dhaka, Bangladesh where over 1000 garment workers lost their lives when the building they worked in collapsed crushing them to death. In the years since fashion has tried to respond to growing calls for better representation of marginalised people, calls for more transparency in sustainability practices and greater access for socioeconomically deprived creators. But how much progress has actually been made? As part of this November's Upgrade Yourself Festival at Somerset House, Fashion Forward will ask a range of industry experts to discuss the state of the industry at present and consider what steps need to be taken for fashion to accommodate and reflect the public in the modern day.
Hosted by: Martyn Ewoma (editor-in-chief of Sludge Mag)

Panellists: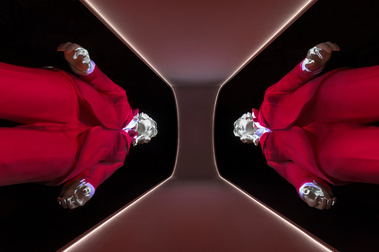 You may also like...
Gucci welcomed Sludge Mag into their world where Polina Zakharova's vision shines through
Wanna keep up to date with all things Sludge Mag? Sign up with your email address to receive updates on new articles, petitions and events.