Digga D - Against All Odds
We chronicle the storied rise of Rhys Herbert known to everyone as UK drill pioneer Digga D surrounding the release of debut mixtape Made In The Pyrex
It's no secret that Digga D's life up until this moment has been action-packed. Known as a founding father of UK Drill his early moments consisted of a raw, unrefined version of the Digga we see today. Delving into some of his ongoing legal issues, I'm hoping to bring light to his evolving story, detailing the rough and the smooth(-ish) parts of his journey so far. A troublesome upbringing saw Digga re-locate various times, moving from Paddington to Harrow Road to South Kilburn, he finally settled in Ladbroke Grove where he spent the majority of his upbringing. Music became appealing to him through his love for reggae and dancehall, genres that played a large part in his early inspiration, motivating him to delve into his own music at the age of 12.
He found himself in trouble during his school life, leading to his first arrest in year 8 (aged 12/13), after being caught with weed on the premises. Shortly after, he was removed from school completely, and at this point, his life in education was out the window. Just years later an accumulation of mishaps with the law contributed to a Criminal Behaviour Order (CBO) given to Digga at the age of 17 in 2017. An order that is still in effect now, but more importantly, an order which prevents him from mentioning any death or injury in his music. Let's not forget, 2017 was also the year that he emerged on to the scene, releasing music with his CGM affiliates formerly known as 1011. It wasn't long before they were beginning to attract attention, solidifying a reputation across the growing drill scene. It is well-documented that the majority of his fellow CGM members were also summoned with the CBO order, effectively censoring their art. At the time, the contents of his music were authentic, therefore the order affected the sound that constructed his progressing reputation.
By this point, his music videos and freestyles such as 'Next Up? Freestyle' attracted nationwide attention, and Digga was renowned for his menacing delivery and potent flows. Despite his organic growth, many videos from this period were removed from YouTube. It wasn't long before these videos resurfaced on anonymous YouTube accounts with many comments referring them to biblical scriptures with some comparing such videos to the National Anthem. After becoming a major talking point across major news outlets to social media gossip pages, some might argue the CBO order increased his stock. Without a doubt, the CBO forced Digga to rely on his incredible wordplay and charming characteristics rather than his previously crude and unrefined sound. It's no secret that many professionals would have written Digga off at the time, questioning if the modern-day industry would accept him. One person who remained confident and full of self-assurance was Digga himself, focused on a dim light at the end of a long tunnel.
Turning his focus solely towards music, it was clear that Digga started to understand the behaviours of the industry and his audience - using his influence to improve the publics' mixed opinion of him. Despite efforts to release regular music, consecutive prison recalls became a stop, start hindrance acting as temporary roadblocks causing much frustration for him and his team. Using music as rehabilitation to battle ongoing legal issues became a regular occurrence for Digga D. However, this is not as unusual as you may think. Despite similar problems with the law, his industry-peers J Hus, Fredo and Headie One all reached career milestones on the other side of prison time. These artists all preserved and maintained authenticity despite the added pressures from the law, something equally as important to Digga, a large reason why his growth has snowballed.
In spite of the controversy, it's impossible to ignore his success, which includes reaching #5 in the UK charts with his recent collaboration with AJ Tracey on 'Bringing It Back' or featuring in his own BBC Documentary 'Defending Digga D'. Let's not forget the bizarre co-sign from Zack Efron who used 'No Diet' as the soundtrack for a promotional clip from a press run in London. The Twitter video is now an infamous moment in Digga's success story thanks to the recognition he received from it. Looking at this year, in particular, the momentum leading up to his forthcoming project has been incomparable. An artist who had to adapt to fit into the modern tapestry, Digga doesn't look an inch out of place, almost molding his own avenue. With much dedication, he continuously shrugs off the negativity around his name through his likable characteristics, organically portrayed through his music and accompanying visuals. Consistently proving that he is dedicated to re-brand himself as the world watches his transition into a living, viral sensation whilst staying true to his beginnings.
Coming to prominence against all odds is something any human being should be proud of. Digga D is a mastermind who has projected a distinctive drill sound acting as the driving force behind his success; subsequently building his own micro-economy in the process. For someone who had his reputation tarnished by his teenage life choices, it's clear that he understands the importance of putting his musical abilities to use. Over the years, his story has created smoke and mirrors effect, and today, Digga is on a platform larger than life, posing the perfect moment to release his highly anticipated project 'Made In The Pyrex'. With a large portion of the nation behind him, Digga continues to hone in on his craft, polishing his needle-sharp punchlines and majestic flows, as proven time and time again. Utilising his harrowing past as motivation, his journey is far from complete, however, the hill which once seemed like an uphill battle is slowly starting to smooth out.
Article written by Jimi Scott
Stream Made In The Pyrex via the link below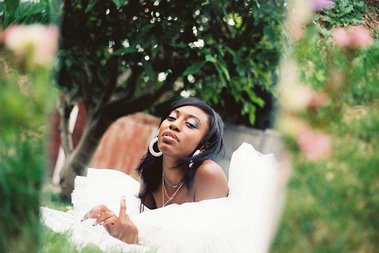 You may also like...
We decided to catch up with rising singer Jaydonclover about her song featuring in the new Footasylum campaign, new track piecesofme and being inspired by Birmingham .