Looking to secure brand partnerships? Learn the basics of creative strategy? Big Deck Energy is a hands-on workshop brought to you by The Yard and Sludge Magazine designed to help you find out what it takes to package your idea, secure sponsors, and build compelling campaigns for clients. In this workshop, we'll cover how to research and identify target audiences, develop creative concepts, build campaigns that align with brand goals and messaging and deliver persuasive presentations that effectively communicate the value of the campaign to potential clients. Attendees will also have the opportunity to build and pitch their own campaign in front of a panel of strategists. Presented by storyteller, strategist and The Yard founder, Clarice Metzger, the Big Deck Energy workshop will teach attendees the process of turning a seed of an idea into a full-fledged campaign that breaks through the clutter. Please bring along a laptop and notebook if you're able to. Food & drinks will be provided. This workshop is part of Somerset House's Upgrade Yourself Festival.
Grab your free ticket here. Note that space is limited so arrive on time to secure your spot.

The Yard is a community-led members club centering diverse change-makers. Because we deserve space that celebrates who we are, exactly as we are. Welcome to the Yard, y'all.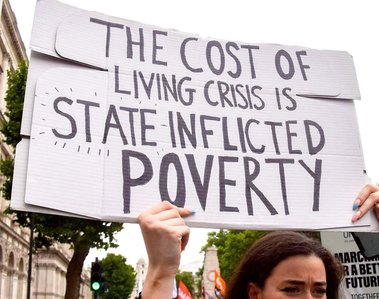 You may also like...
Youth worker Nathan Tuft investigates the impact the cost of living crisis is having on young people's aspirations.


Wanna keep up to date with all things Sludge Mag? Sign up with your email address to receive updates on new articles, petitions and events.