Reality TV stars : the women we love to hate
I'm experiencing possibly the most exciting thing to happen to me since March of 2020. That's right, I'm sprawled on the sofa, shouting in indignation at Married at First Sight Australia. For those of you who haven't guessed from the title, Married at First Sight Australia matches couples together for the very first time on their wedding day. From that moment on, they are then placed in an 'experiment' in which the couples must survive social challenges (meeting the parents, socialising with the other couples at dinner parties etc.) to make it work between the two of them, each week having commitment ceremonies to decide if they stay or leave. As you might think, these couples aren't always the fairy-tale perfect match, and many participants look to other husbands/wives to find the spark they're missing from their marriage. Back to me on the sofa. Enter Ines, one such woman who has decided her man is just not right for her and is cheating on him with another participant, Sam, equally unhappy with his match. I'm enthralled, watching events unfold as the pair seem to grow more and more callous to their other halves, shocked at Ines' apparent honesty in saying that she just doesn't care what anyone else thinks. And that's when it got me thinking. Why am I so much angrier at Ines' actions than I am at Sam's? Isn't he doing exactly the same thing as her? And then what if it's all fake anyway? This isn't even important to my life, so why do I hate her?
Reality TV's unparalleled ability to create culturally relevant moments cannot be denied. "I'M CAUSTROFOBIC DARREN!" , is something I could quote in any social circle of people between the ages of 20-30 and get a laugh or two. The same hype seems to be applicable to MAFS Australia, as when I check my Twitter timeline, the beef between Ines and Sam seems to be all people can talk about. The fact is, reality TV is too good to be true, giving us the classic heroes and villains we need to escape from our drama devoid lives; sometimes real, mostly scripted. But this simplistic binary we see from countless programmes seems to evoke the worst in us when it comes to the women we see on our screens. Ines, the target of most of the hatred spawned by MAFS Australia, is in fact a far more complex character than the show would have us believe. They seem to gloss over the fact that she is from an Eastern European immigrant family, used to live in refugee camps and the fact that her mother gave birth to her sister whilst detained. We are instead prompted by the scripted nature of the show to see her unhappiness in her marriage and subsequent cheating as an indicator that she is the ultimate villain, rather than seeing her cold behaviour as symptomatic of a far more difficult past than most of us could imagine. The fact is, even if this is just a role she's playing for the show, there are real life consequences. When I typed the #ines into Twitter, I was met with comments such as 'vile bitch', 'go back to wherever you came from', 'is that Ines on crack?', the list goes on and on. The production of female villains plays on misogynistic tropes and encourages us to think one of two things: whore, or crazy bitch. Or if she's especially unlucky, she might even fit into both of these categories. Let me be clear, this is no fault of the women themselves. Reality TV is too good an opportunity to pass up for many, and if fame and fortune means playing the villain, most happily accept the offer. Love Island is another obvious contender for bringing the nation together in our collective hatred of the 'nasty woman'. In the 2018 series, Megan Barton-Hanson came under fire for her promiscuity, a seemingly ridiculous criticism seeing as the show calls for swapping partners as part of its format and its appeal to viewers. However, once the public latched onto that, she also got a large amount of harassment for her previous career as a stripper and her extensive plastic surgery. Images of the 'real Megan' circulated online, intending to ridicule her for the unforgivable sin of being fake. And there we had it, the fake whore the UK had been waiting to hate.
Love Island also painted Zara Holland in a similar light. Holland incited controversy after having sex with fellow contender Alex Bowen in the 2016 series, prompting her title of Miss Great Britain to be stripped from her. Despite other couples engaging in sexual activity throughout the season, it was Zara who bore the full brunt of the slut-shaming and who ultimately faced the consequences of engaging in the same thing everyone else was already doing. The others, including Alex, seemed to get off scot-free. Reality shows seem to suggest that sex is only appropriate for men, and if a woman wants to have sex she must simply accept the label of whore. Gemma Collins, before she became the great GC meme we know her as today, was also once one of these figures. Her outbursts on TOWIE and Celebrity Big Brother put her firmly into the category of crazy bitch, in videos which are still widely circulated online, having become funny out-of-context moments for us all to laugh at. Despite the GC having embraced her meme-ability, it's hard not to see the impact national ridiculing has had on her. The aftermath of appearing on reality TV leaves many the choice to either sink or swim, and with embracing the meme she chose to swim. I consider her to have made a lucky escape. From the depiction of all these women in the media, it's clear to see that the act of portraying women as evil on reality TV has devastating repercussions. Villainizing women for something as trivial as playing a role on a programme, or for simply exhibiting a behaviour society deems unladylike serves to encourage a culture of misogyny, leading to increased violence and harassment, which, unlike the script of a TV show, is completely real. It's time for it to stop.
Article written by Emily Read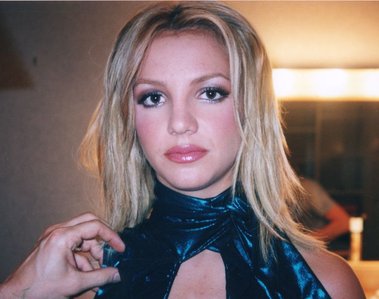 You may also like...
Following the release of Framing Britney Spears, Lydia Patrick explores tabloid press and mainstream media's tendency to dehumanise women in the music industry