Q&A with Rockwell Princely
Fresh from a 9-minute sell-out of his latest subsolar trainer design, we got hold of Rockwell Princely, head designer at notwoways. Dubbed a designer to keep tabs on in 2021 and having received accolades from the likes of GQ and HYPEBEAST, there's no two ways about it that Rocky has an exciting creative career ahead, and we wanted to tap into his inspirations for his latest design and his journey as a designer so far.
We'll start at the beginning. You're from Suriname but grew up in Holland. How have both of these cultures influenced your craft?
These countries have a special place in my heart, but I would say the most considerable influence was my family. My parents split when I was 6, with both sides having a massive influence on my craft. My mum loves her shoes. That was where I get it from, for sure. My step-dad has an eye for intricacy, from very early on, he would show me specific details on cars and the complexity of certain watches that I would never have noticed. Whereas on the other side, my dad gives me the mindset and positive thinking that keeps me going. He is also very crafty and handcrafts wooden furniture for schools in Suriname. Growing up in The Netherlands, I was always wearing air max 90's, and I would skate and play football in them. All my friends wore them; we just loved the versatility and how you could use them for literally anything. You know those people that only wear limited shoes that no one owned or if they knew someone that had that one rare pair, they would then never buy the same one? I was the complete opposite. It was all about my friends and I all wearing the same shoes at the same time to me. Throughout my footwear career so far, I have been hiding elements related to both The Netherlands and Suriname. For example, I have placed coordinates of Paramaribo, Suriname on various shoes, but for most people, they are just numbers. Even the flags' colours as inspiration for colourway details. Some may even say that notwoways' exuberant orange colour is no coincidence...
Following on from your childhood, you studied at the London College of Fashion. How did this shape your journey as a designer?
Yes! I did a four-year BA degree in footwear design. Besides their prestigious alumni, I think the unique thing about this degree is that it teaches you to become a cordwainer. A cordwainer is someone that makes shoes, often from scratch. So throughout the course, I learnt all the techniques necessary to make a pair of shoes by hand. Skills such as pattern making, sewing, lasting and even the files to make 3D printed and outsoles gave me an edge. Not only could I design shoes, but I understood how to make them by hand and how each component has its specific purpose. With notwoways, each piece of the shoes that I designed have a meaning, yes it has to look good, but they all serve a purpose that makes the shoe what it is.
Notwoways isn't your first project, you have had several successful creative projects in the sneaker world. What are some of your proudest achievements so far in your career?
Thank you! I think notwoways has been my most exciting project so far. But aside from that, I think the shoes I designed for MotoGP Champion Marc Márquez, is one I definitely won't forget. This was very early on in my career, but what made the experience even better was that everyone loved and admired him as I worked in Spain. The amount of strangers that I saw wearing a pair was just insane. That feeling will never get old. Another proud achievement was resurrecting Pull&Bear's footwear identity as a brand. They were not known for their shoes, especially competing with their family brands such as Zara and Bershka. So I helped to rebrand part of their men's footwear collection under the name 'XDYE' to design more innovatively, sustainably and create a better understanding of its current modern and young consumer. A cool thing about this is that I was preparing one year ahead of the time that some of these shoes were released, so they were selling worldwide until late last year.
Subsolar is the point at which the sun's rays strike a planet precisely perpendicular to its surface. Was this the inspiration for your Subsolar design?
Amazing! You did your research. The name came after we designed the colourway. We wanted to play around with the idea of the sun, and we felt that it was very on-trend and fitting the neutral colour scheme of subsolar uppers and the way we divided the outsole colours up into three parts. Oh, and of course, it gets very sunny in Suriname. We had a hard time agreeing on what name to go at the end, hoping that no other brand releases something with a similar name before the drop! As you never really know.
Notwoways is quite a new brand. How do you feel about competing in the footwear industry as a young brand against larger, older brands?
I mean, we only released our first shoe, exuberance, about eight months ago. The response has been amazing, from both fans and sneakerheads alike. We try not to compare ourselves to the giants and focus on staying honest and pushing the boundaries with our designs and the footwear industry's design process. We want to offer the best quality, most comfortable, sustainable and long-lasting shoes for the amount that you're paying. Not only that, but to do it all in a very short turnaround. Especially for me, I talk to at least 2-3 different consumers daily and ask them what they think of them and improve for the next one. The fact that they can then buy the next developed version a few months later is something not many can offer. The constant tinkering and development of the shoes and taking each consumer's opinion seriously is how we can continue to improve our product.
How have you found the transition from working for a big commercial brand like Pull&Bear to being head designer for an independent brand?
My time at Pull&Bear was great, and I spent a good three years there working my way up the ranks from an intern to one of their leading designers. Even though I didn't always agree with their "fast-fashion" ethos, it allowed me to try many different ideas and colours in a very short amount of time. There were times where I was designing over five other shoes, each having 6-7 different colourways a day! They also allowed me to travel, sometimes spending weeks at a factory in China, getting my designs sampled as I drew them on a shoe last. Or short trips to Japan and South Korea just for trend research. It was an incredible experience. It was during this time that I wanted to become more eco-focused. In the final year that I was there, I tried to implement various new ways to make the shoes from a fully sustainable/recycled source and how denim jackets (sent back from the retailers) could be reused and recycled within footwear. Some of the contacts and suppliers I found I still use to this day. Now at notwoways, it is a very different experience. At Pull&Bear, I was often not satisfied when the shoes went to mass-production. Whereas now I can just focus on one design for many months, it's incredible. Just perfecting this one design and improving it together with the footwear community alongside me has been another dream come true.
With collaborations such as the iconic Dior x Nike Jordan 1, how do you feel about the infiltration of high fashion into streetwear? Are high fashion brands exploiting the streetwear culture or embracing it?
I love it, and I love the idea of wearing sneakers with any outfit, formal or casual. I think high fashion brands should continue to do it and put their unique spin on it as they have done so far. There are many factors on why the Dior Jordan 1 is so sought after. And for a shoe like that to retail at £1800, it's crazy. I am looking forward to what kind of unique collaborations will happen in the future to bridge the gap between high fashion and streetwear even more.
Has the growing hype culture surrounding sneakers influenced your design process? Do you think the hype culture surrounding trainers has positively or negatively impacted the industry?
The sneaker industry is not an easy one to tackle, and hype does play a crucial role. The most important thing for us when we started this was that we needed to have a good product. We could vouch for a product that we love and would wear ourselves without question. Combine that with multiple unique selling points, and let's see the response. To an extent, hype culture has negatively impacted the industry. Many brands are now overdesigning in areas that are already flooded with good design and forget to make a real impact with each new shoe colourway that comes out.

We know that you designed a sneaker purely from recycled materials for Pull&Bear, how important is sustainability to you? Do you feel that you have a responsibility as a designer to be sustainable and promote sustainability?
Yes, I believe as a designer, sustainability should be the first thing on your list. That shoe I did for Pull&Bear was their first authentic, sustainable shoe ever and one of the last shoes I had done for them. It was really to show the fast-fashion world that it can be done. Use this as your blueprint and develop it further. And they did! Especially in today's world, there is more to sustainable design than just using some sustainable or recycled materials and leave it at that. You got to look at how the materials are made, manufacturing processes used, the product's longevity, packaging and what happens to the shoe post-use. I admire what some of the giants can do to innovate and tackle these problems. There is no perfect solution to it yet, but every brand should be working towards finding it and for us at notwoways, we are heavily focused on this. I believe that as a designer, you have to promote sustainability, but for the right reasons. It should not be the primary marketing tool to sell more of your product, hence why NTW does not advertise the sustainability aspect just yet. It is only a hidden additional quality. The reality is that many consumers do not care about it, so it is the designers' responsibility to include it within their work.
Subsolar was a really successful drop, with a 9-minute sell-out and the design featured in GQ. Where do you go from here, and what can we expect from notwoways as you continue to progress in your successful creative career?
Thank you very much. Yes, the drop was unimaginable. We are only a small team, and the idea that we sold 5,000 pairs of our shoes in just 9 minutes is insane, especially when you think that the brand has not been about for very long. Not only that but the amount of feedback that we have received of people saying that these are the most comfortable shoes they have ever worn is just amazing. We love that the community is behind us and supporting us with everything we do. Looking into the future, I'll try not to give too much away, but we have many things planned. We asked our Instagram followers what they wanted to see next, and the majority voted for a completely new silhouette. We have also had some feedback to make the following style more lightweight, so we might just do exactly that. Of course, we will continue to analyse the feedback people provide and develop the current style until we find that perfect balance. We also can't wait to be able to have pop-ups and proper launches at various locations around the world. We might even have some exclusive regional colourways when we can! All in all, this is just the beginning, no two ways about it.
Article written by Phoebe Patrick
Keep up with Rockwell Princely on Instagram
See Rockwell Princely's full portfolio here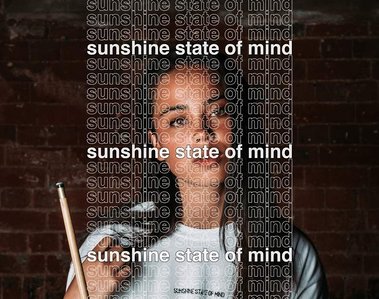 You may also like...
The Birmingham brand are encouraging you not to get bogged down by the pitfalls of modern life. They're a brand second and a family first, championing the spirit of collaboration.