Q&A with PNGA
Get to know the midlands based DJ collective, comprised of Felix Dubs, manj & Medley P. Here to champion the Punjabi underground sound and disrupt the U.K. music scene!
A couple of weeks ago the Office For National Statistics (ONS) revealed that Britain was becoming increasingly multi-cultural, with one in ten homes containing two or more ethnicities. This was in the same year that Britain got its first ever Prime Minister of South Asian descent in Rishi Sunak (yay?). But multiculturalism and cultural pluralism aren't quite the same thing. Where multiculturalism focuses on different cultures *existing* within the same society, it doesn't assure the mixing or acceptance of diversity of experience. There is a litany of research to suggest that South Asian representation within arts and culture in the U.K. is lagging far behind where it should be. From the proportional lack of British South Asians in Premier League, to a lack of film and TV roles that aren't centred around arranged marriage or terrorism, the mere presence of South Asians in Britain doesn't equate to their cultural contributions being honed and accepted in the mainstream. PNGA are here to change that. We caught up with the midlands based trio to talk everything from their radio show, family responses to their endeavours and life in the midlands.
How did PNGA come together?

Manj: We'd all been following each other for time on Insta and then we just decided to jump on some video calls to discuss perhaps starting a little coalition between us all. Two-three weeks of trying to think of a name, I came up with PNGA (pronounced pun-gah), which basically translates to "issue" in Punjabi. It's a slang word that's used to describe a hostile situation or a problem occurring. The meaning behind the name stems from the idea that we're here to cause an issue/problem and unsettle the status-quo of Punjabi born people not being seen enough in the electronic music scene, and to also expose this world of music to punjabi people who maybe aren't aware of its existence.
Are you all Punjabi? Would you say your background gives you a different approach to music making within the U.K. scene?
Medley: Yeah we all are Punjabi & it 100% does personally. I grew up with an variation of sounds in my house. My dad used to DJ at my family's hotel they used to run in Glasgow back in the 80's. Him & his best friend (shouts to Uncle Jav) would tell me about their adventures in Glasgow, going to House & Rap parties in late 80's. But on the more traditional side of things, my older cousin was a Dholak player & was a part of Scottish Bhangra group called Northern Lights. It was mostly time spent with my cousins up in Coatbridge or my uncle in Derby where I had learnt about artists like Juggy D, Malkit Singh, Surjit Bindrakhia & Indy Sagu. It was really by my own findings that I discovered the UK underground sounds (UKG, Funky House, Grime, Dubstep etc.) Although, I would say that with my childhood especially growing up with Bhangra music it's shaped my musical preferences to this day. When I'm playing out today or making edits. I'm into more heavy percussion based sounds.
Manj: My family has always been musical - my grandad was heavily involved with religious music at the Gurudwara and this influence trickled down the family tree with my mother playing the sitar to a high level. My father also played tabla and together my parents would often jam in our front room! I was fortunate enough to have piano lessons when I was about 6 years old and I played the clarinet from around 9-11. It kind of all got left behind when I started secondary school as music wasn't a big focus there, but I.T. was and this is when I got in to the world of production. Coming from a musical family definitely gives me a unique approach when making music. I tend to write based off feeling and emotion without worrying too much about the theory. Punjabi/Sikh music uses different rhythms and patterns as well as varying instruments which you seldom hear elsewhere. Being aware of this helps to unlock and create more nuanced and individual music.
Felix: I wouldn't really say it gives me a different approach but it defiantly gives me more layers and elements. A lot of Punjabi music especially the religious music obviously is spiritual and speaks to your soul, so growing up and going to the Gudwara every Sunday morning and sitting there listening to this I feel sub consciously its engrained in me to make music which actually speaks to people, if that even makes sense in a crazy way.
PNGA means to cause disruption or disturbance. Do you see yourself as disruptors of the U.K. scene?
Medley: 1 billion percent. As I prior mentioned, PNGA for me is about breaking down the barrier so that Punjabi DJs/producers can flourish & be known within the electronic underground scene.
Manj: I know a plethora of punjabis who love bass music and are really talented producers and DJs but perhaps feel lost in their direction due to the lack of representation we get so they just stick to being bedroom acts. Yung Singh has really been carrying the flag for us as he is living proof that it can be achieved and he has shown utmost support for us since the start of PNGA. but there's more than 1 punjabi out there who is deserving to be on big stages and we hope to show that.
Felix: Yeah deffo! I'd say that were here to represent the South Asian people who are not necessary getting heard. Or feel like they cant do what they want to do in music.
Do you target your show, DJ'ing and production to any particular audience?
Medley: Nah I wouldn't say so when I'm mixing it's just however I feel in the moment. I like to circle around a mixture of genres when I'm live as my influences are in a mixture of different genres.
Manj: Nah not really! We want to grow everything organically and let the music do all the work. We will get DJs on who we feel fit the vibe and idea of PNGA and to also give them a platform to showcase their talents. I feel that between the 3 of us, we have a solid network and enough core fans which enables us to have the freedom to keep it as real as possible while still getting the right attention.
Felix: We just want to cater to like minded people and if you love music you will love PNGA! We play everything that we listen to on a regular basis, nothing is forced its just straight vibes. All 3 of us each bring a different element but like i said its all organic and the sounds are resonating with the people.
Can being South Asian be an advantage in the music industry?
Medley: I think especially within the last couple of years, the selection of groups & people I know from the South Asian electronic scene have been focused on championing each other & pushing each other's work at the forefront to prove that there is a passionate scene of DJs & Producers who are present & here to stay.
Manj: One huge advantage of being South Asian is the network. I've found that we all love championing each other and supporting other South Asian people who are doing their thing! It works full circle and everything is done without any expectation of anything in return. In Sikhism we refer to this as "Seva" which is the act of doing something selflessly without any expectation for a reward or a specific result and this is the same attitude we try to keep with PNGA and the people in our network.
Felix: Even though we're all Punjabi we're not trying to keep PNGA as strictly a 'punjabi thing' we all embrace different cultures and genres of music and thats what makes PNGA special.
How do older generations within your background perceive your work?
Medley: For me personally, my older cousins who've had an influence on my musical perspective rate what I do. They may not understand some of the genres but it's love always.

Manj: In my experience they all seem to love it! Music is transcendental. It speaks to everyone's soul regardless of age and creed and I try to focus my energy more towards music that has that lasting effect on people. When it comes to DJ'ing and getting hype to a crowd, the confusion starts to settle in. It's foreign to them but that's cool. They know that as long as we're enjoying ourselves and having fun then that's all that really matters.
Felix: I'll be honest when I was growing up me wanting to do music and wanting to make a living off music was always seen as a joke. Growing up I was always told keep it as a hobby but get a proper job, but I think thats just a lot of the older generation's mentality. But once they started to hear my music being played on radio shows and even across the world they started to understand more, and now they love it and want me to get as far as I can go with it.
People's perception of "U.K. music" is pretty London-centric. What do you think is special and specific to the midlands?
Medley: I think truthfully what it is there's so many different pockets of sounds. I always tell people that midlands producers whether it's grime, dubstep, garage or bassline there's always a greezeh feel that can't be replicated anywhere in the world! I can't explain it but if you listen to Gesher, Frost, Lvndlxrd, Riddla, Kyeza, Killijoy, Daseplate, Flexer, Wize One, DJ Pantha, L Star, Preditah, Straps, Khayote, Wizz, Ted Loco, Timma T, DeltaDubz, Gallah, Lotus & of course last but not least my brother's Manj & Felix. Each & every one of their styles just slap whether you are bopping in your car or in a shoobz it's going off differently!
Manj: London is fast paced. Everyone's in such a rush that they miss the beauty of a simple and slower life. We've got people like Goldie, Jorja Smith all the way down to people like us and this is just scratching the surface. We all help each other. It's not a race, we're not in a competition with anyone to see who can sell the most tickets or who can get the most likes and be the biggest name out there. We are simply here for the culture and that's the beauty of the slower life.
Felix: London has always been the epicentre for UK music, but other cities have always had the talent there too and its been like that from the start, they just don't have the light shone on them right away. The thing about the midlands is that its just raw and uncut and there is so much talent here and if we can help shine light of them then we will. Even though were all midlands based we are not trying to keep it 'strictly midlands' we want too and are branching out nationally and soon worldwide
If you guys could have anyone as a one-off guest on PNGA who would it be any why?
Medley: It would have to be an B2B between two of the most legendary producers within Grime & Dubstep. Sukh Knight B2B Kromestar. The names alone should define how crazy of an show it would be. Both of these two's productions have ran complete mayhem for years and as a fan of both, it would be crazy to witness. If you haven't a Scooby who these individuals are I suggest listening to Sukh Knight's "NightCrawler" & Kromestar's "Rainy Dayz".

Manj: Myself personally, I would love to have panjabi MC on for a guest mix. Purely because his early projects were the soundtrack to my years growing up in Birmingham. His debut album switchin' fused uk garage with panjabi folk instruments and vocals seamlessly and the production level was otherworldly. Tracks from this album still go off in 2022 which is testament to the impression this left on the Punjabi diaspora in England not only musically, but culturally too.
Felix: Its a tough one but for me I'd love a Dubstep special with Kromestar b2b Sukh Knight, both of those two are definitely people who have influenced me in my musical journey, they are both South Asian too and represent some of the sounds I love.
Article by Martyn Ewoma
For further streams and shows keep up with PNGA on Soundcloud & Instagram
Listen to the latest stream below.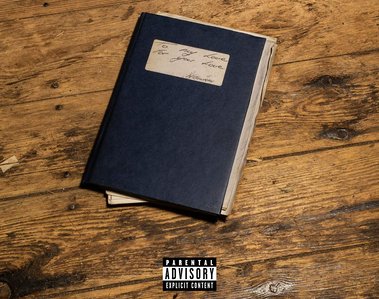 You may also like...
Loue Marc follows up from his stellar debut EP 'DONTKILLYOURSELF', with the much anticipated introspective follow up 'To My Love For My Love'.
Wanna keep up to date with all things Sludge Mag? Sign up with your email address to receive updates on new articles, petitions and events.