Q&A with Joy Julius
The Nigerian designer's graduate collection Adire Ogun is a masterful interpolation of Yoruba fashion and military history in response to the Lekki Toll Gate massacre
In 2020 native Nigerians, the global diaspora and the wider world looked on in horror as the Nigerian military police opened fire on End SARS protestors at the Lekki Toll Gate killing 9 people. One of the millions of shocked onlookers was then fashion student at Kingston university, Joy Julius. The resultant collection Adire Ogun which was shown at Graduate Fashion Week has gone on to critical acclaim. Joy has subsequently won the first ever Black Excellence award in collaboration with GFW and FACE (Fashion Academics Creating Equality) and been featured by Vogue and British Fashion Council. But Adire Ogun is about so much more than the awards. Not only is collection a contemporary entry point for appreciating Yoruba traditional tailoring, it is a vector for understanding some of Nigeria's most pertinent sociopolitical history. Anyone who can use clothes as a vehicle to communicate so much is worth talking to, so that's exactly what we did.
The anti-SARS protest acting as a catalyst for a collection might surprise some readers. Is it common for political events to inspire designs in your experience?
From my experience, inspiration can stem from all kinds of sources. So many designers are known for used fashion to express political views and beliefs and even as a form of protest.

A lot of African diaspora will have experience of feeling spatially detached from their motherlands. What role does fashion play in bridging that gap for you?

I lived in Nigeria when I was little, even though it wasn't for a very long time, those years were important in my personal development and in who I am today. I still have memories of how I felt in my little Iro and buba, how I looked at my dad in his is full white lace Agbada white embroidery and hat. For me, style is a feeling, it's the elegance, its the swagger and the way people carried themselves in their best attires when ready for Sunday service. It's the pride and confidence that I want to interpret into my designs. I have always loved the men's oversized Agbada silhouette, which is something that I explore in my designs.
As the first graduate designer to be awarded the Black Excellence Prize you received a ton of press. How did it feel to have your work recognised on such a big scale?
I went into something a little more personal, traditional and cultural for my final collection. I knew people wouldn't understand as much, or even relate, but then FACE did, and it felt amazing. I couldn't believe it when all these huge magazines where posting about me and my work. I felt seen and heard and that was such a blessing.

Your site references the military influence of your silhouettes. Given the military's mistreatment of protestors, what was the rationale of including their influence design wise?
I was inspired by the image of Aisha Yesufu a Muslim activist in Nigeria. She was standing on the front line of the protest wearing a blue Chador. That image was so inspiring so I decided to illustrate it. She locked powerful. After the illustration, I looked at the images and thought these people are standing in front of the police with nothing. Protesting for a human right, better future, a better life and yet the police decided to shoot at them and continue to kill innocent defenceless people. So I decided that I wanted to create a movement like the Black Panther but for the Nigerian people, protecting the people again police brutality. So in my design, I merged the traditional Nigerian attire with protective gears and created a collection of what that could look like. Protection and peace.
"African" fashion and culture tends to be homogenised. What stylistic features are traditional to Yoruba culture that we can see in the collection?
You can see the Nigerian traditional menswear attire called Agbada with the embroidery. I also experimented with the Agbada silhouette on some of the other pieces. I repurposed an lace Iro and Buba to make a lace shirt. I used the traditional technique Adire to dye my repurposed and deadstock fabrics.
Conversations about Black representation in fashion have been rife over the past few years and progress is definitely being made. But do you ever feel a pressure for your design work to be explicitly political because of that?
To be honest, I didn't feel any pressure to do anything political for my collection. It was a coincidence that my graduate year started during a very emotionally draining time for a lot of people. Overwhelmed by what was happening in Nigeria, the END SARS protests, the BLM movement and everything that happened that year, I wanted to create something that felt empowering to me. My collection has allowed me to have conversations that needed to be had. I realised that making clothing that represents something, that says something is incredibly important. I don't feel the pressure to represent a specific thing. I am a complex being and as a black person, being authentic and creating in response to my life's journey, is representation.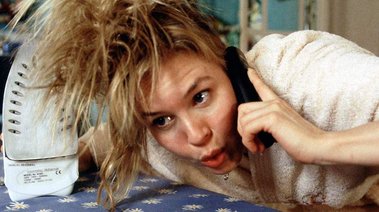 You may also like...
After cottagecore, gorpcore and just about any core you can think of, check out TikToks latest trend...frazzled English woman
Wanna keep up to date with all things Sludge Mag? Sign up with your email address to receive updates on new articles, petitions and events.