Q&A with Bllackline
Denzel Kessie or Bllackline as you're more likely to know him, is an illustrator and graphic designer based in London. Boasting an impressive client and publication list including: The Guardian, Highsnobiety, It's Nice That, Nike and even the NHS to name a few - Kessie's work showcases a versatility without compromising his signature style that is hard to come by as an artist. They say a picture tells a thousand words but that wasn't enough for us, so we decided to link up with the man himself and find out how he arrived at this impressive career stage.
Where are you from and how did you first get in to illustration?

I'm from Harlesden, North West London. I originally started doing graphic design in college but after my second year in uni I ended up leaning more towards illustration.

Who are some of your favourite illustrators and what do you like about their work?
Gangster Doodles because he's really diverse with his use of markers and paper and Robin Velghe because of his unique drawing style and his colourful compositions.

A lot of other illustrators draw musicians, as well as streetwear pieces. We've all seen the typical Dragonball Z character wearing BAPE sort of stuff littering Instagram. Your work feels a lot more considered and has more artistic integrity, how do you think you've managed to set yourself apart from the masses?

What sets me apart is the fact that I experimented with many different styles of drawing, painting and mark making and practiced with multiple mediums. Each experience had a different impact on how I draw. Another thing that sets me apart from your typical Instagram artist is the fact that I'm not trying to follow trends. I have a genuine interest in the stuff I draw unlike others who draw what they do for likes.

Have you had any musicians respond to images you've done of them. Are they typically flattered by how you've presented them?
Multiple musicians have responded and they all loved the work, some have even followed me either on Instagram or Twitter. The first one to ever respond was Duckwrth.

We saw via your Instagram that you and a collaborator are raising a fund for struggling creatives during to lost work due to Coronavirus. Do you think this country values artists like yourselves enough and respects what you do as a profession?
In all honesty, no. That's why my collaborator Josh Akapo and I started the fund in the first place. We've had multiple creatives email us about having all their work cancelled and losing out on £2000+ in revenue, and the country's attempt to help has been laughable at best.

You're clearly quite socially conscious as evidenced by the fundraising and link to Y-POD on your page. Could you tell us a bit more about Y-POD and also why the creative and youth spheres beyond just your own career are important to you?
Y-POD is a small group made up of creative content creators, organ transplant patients and a doctor. The goal of the group is to educate, inform and dispel myths on organ donation in the black community. In response to the second question I'd say that creativity is way bigger then those in my age range and profession. The youth brings with them new ideas, techniques and disciplines but that can only happen if the youth receive the proper guidance from us. The different youth spheres are important to me because the youth has been and will always be the future of the creative world, it's our job to help them as much as we can.

You've had your work featured in some high profile publications such as Highsnobiety and The Guardian. As well as had it used for the NHS. Was recognition from titles like these important to you when you were starting out?
It was very important. Starting out one of the main issues I had was figuring out how to get exposure so people could know I exist and hopefully commission me.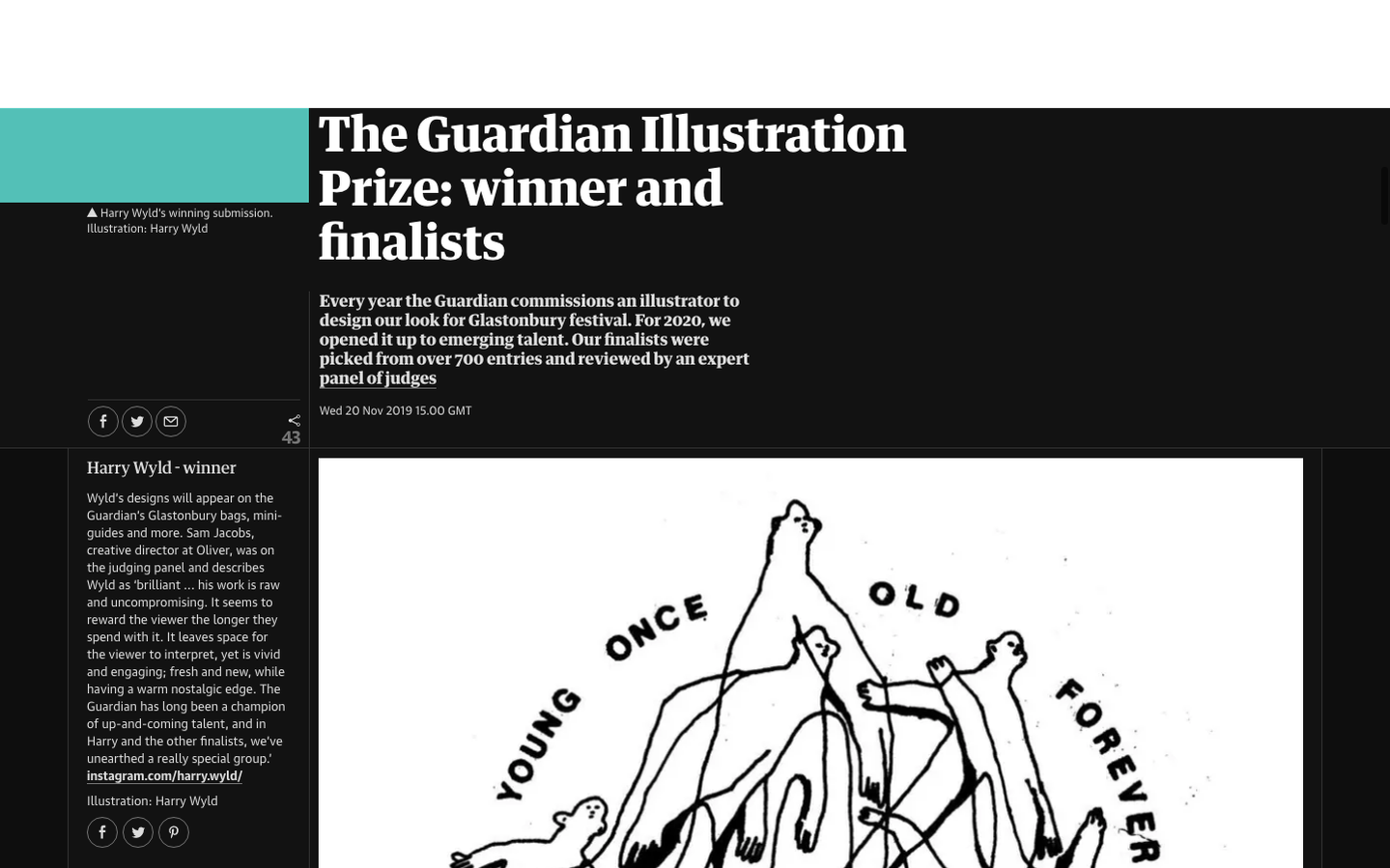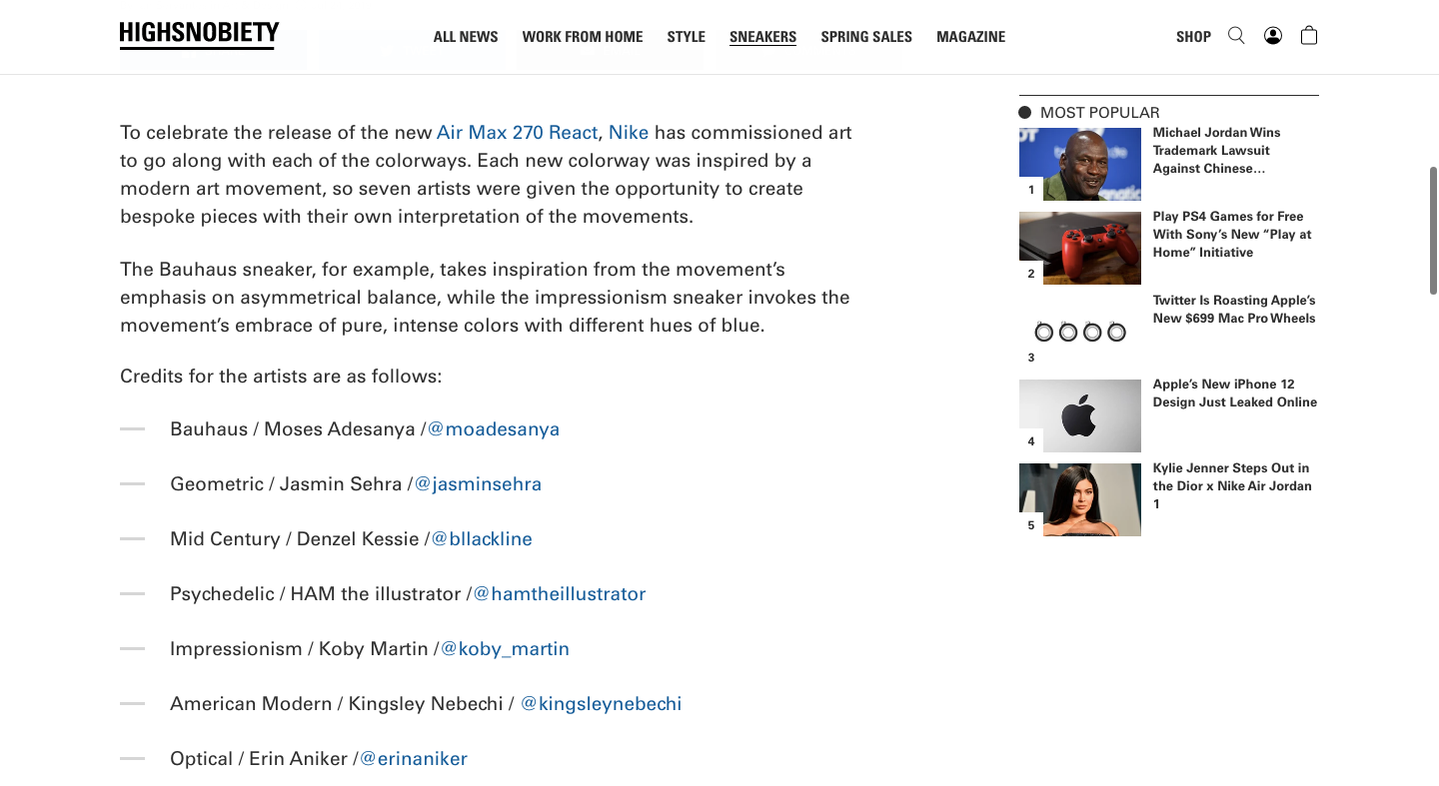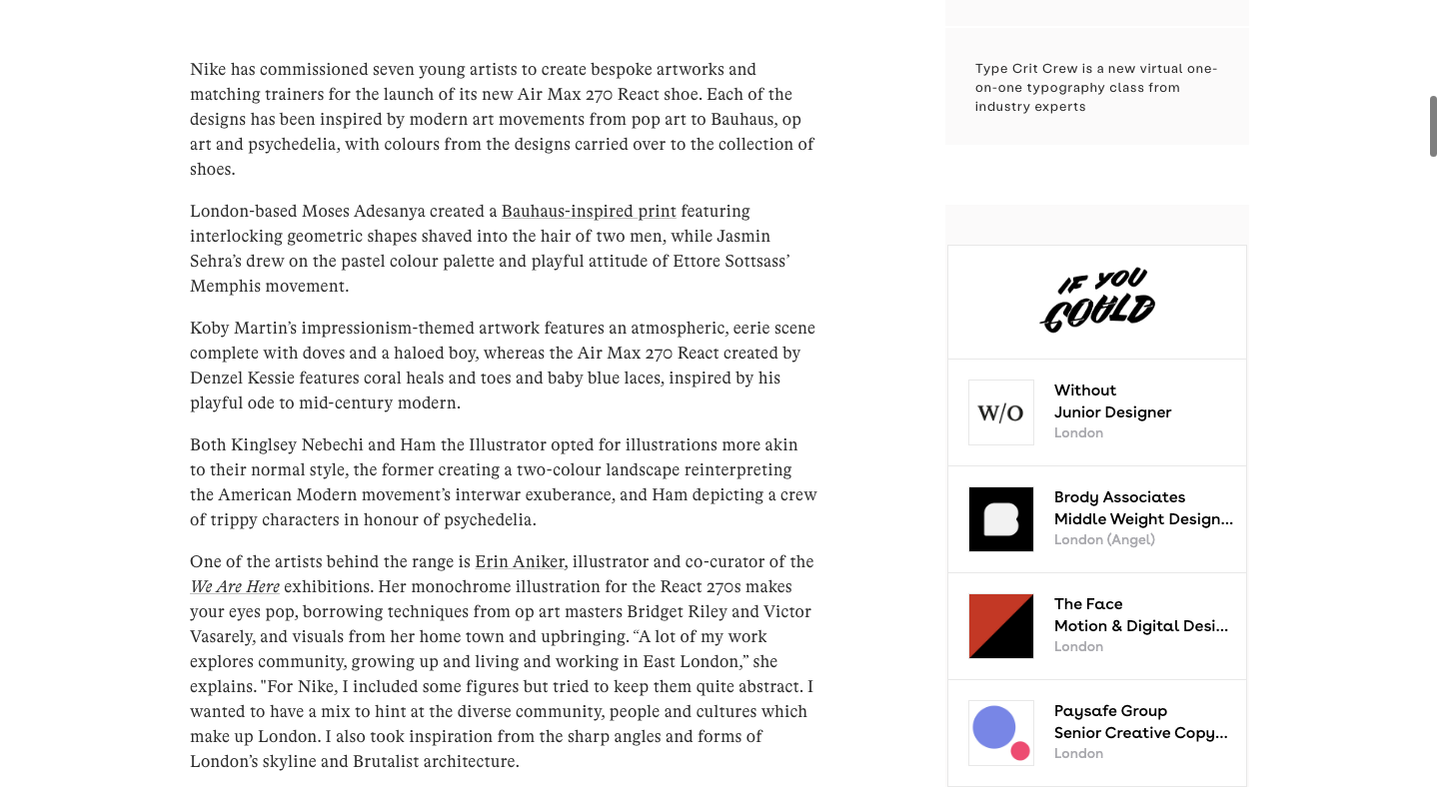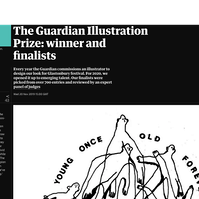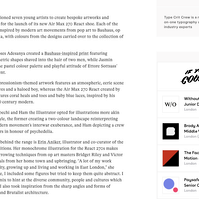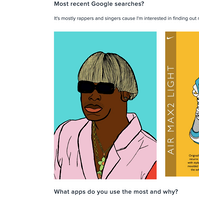 Are there any companies or publications you're yet to work with that you'd really like to?
I'd like to work with Puma, Reebok and Adidas because it looks like they give you a lot of creative freedom (Nike did that too). In terms of publications I'd like to do work for The Guardian, Little White Lies, Crack and Varoom.


The creative industries requires a lot of networking, does this come easy to you?
Sometimes, it depends of the atmosphere of the event. I'm normally real shy so it takes me a while before I can talk to people but this isn't really a problem at events where everyone is made to feel more comfortable.

What advice would you give yourself at the start of your journey knowing what you know now?
Networking and self promotion is important but you don't need to be at every event. Some of these events are a waste of time and doing too much networking takes away the time you could use to create more artwork.

See Bllackline's full portfolio via his website
Keep up with him via his Instagram
Follow his day to day via his Twitter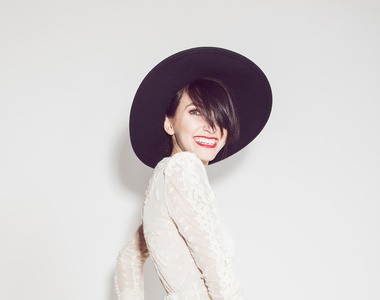 You may also like...
Our new editorial exclusive lensed by Martyn Ewoma features Louie Bowman in an array of outfits showing the punchy impact of mono-colour outfits