Odeal - The soul of the South East London continues to glow with the wholesome single & video for "More Life"
With the run he's currently on, Odeal clearly isn't planning to slow down anytime soon as he drops with his latest single More Life. An anthem that offers glimmers of hope for us all. Fresh off providing the hook on "Ringaling" alongside Headie One on Nines' chart topping album Crabs in a Bucket, Odeal is turning heads all across the U.K. No doubt global attention will be on the horizon, as he demonstrates his ability to thrive on his own just as well with this strong effort. The Altè vocalist sends a reassuring message across to all with the encouraging hook of "More life, for mi self, more life for the gang". Reassuring his listeners life will soon be on the up while manifesting blessings and growth for his nearest and dearest. The visuals for More Life cleverly intertwine different elements of Black British culture. We can see a youthful and present day version of the German born Nigerian heritage artist from 2019's Notting Hill Carnival; which nearly had me teary eyed as this year's was so sorely missed. We then fast forward to the scenes in which took place earlier this summer, when the masses took the streets of London to protest in light of the events in which that transpired across the United States due to the brutal slayings off George Floyd, Breonna Taylor and Ahmaud Arbery. This inevitably shed light to the injustice going closer to home here in the UK with the deaths of Belly Mujinga, Shukri Abdi & the on-going incarceration of Siyanda Mngaza. Odeal beautiful states "Donny how we have the right to life, when the killing of our people being amplified?" Which really hits home and makes us rhetorically question how free we really are. More Life is a powerful stand alone single which can easily will be on fit in nicely to your study or gym playlist, it just radiates good vibes!Accompanied with a stunning and ridiculously enjoyable video; I take my hat off to Odeal for executing this so well. It's the content we love to see and I certainly hope it's the continuation on the road to greatness for Odeal. I'm more than certain there will be a lot more we'll see from him.
Article written by Rory Oakley
Keep up with Odeal by following him via his Instagram, Twitter and YouTube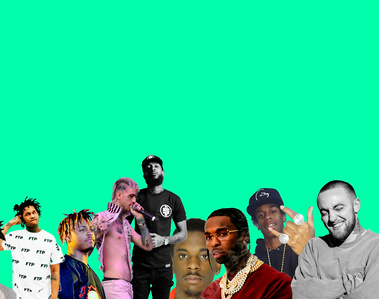 You may also like...
Recent years have seen an upsurge in the deaths of young rappers. Our new article unpacks the causes of this seemingly unending tradgedy.