L3 impresses with his latest single & video IGNORANT produced by HoneyWoodSix.
If you remember we first caught glimpse of L3's shining persona on the crew cut banger "Pattern Chanel" which dropped last year. Fast forward to 2020 and he's back with IGNORANT a brand new high pitched riddim which instantly reminded of to Don Toliver as he floated over this beat, on the most euphoric crud I've ever heard, I'm not mad at it! The video itself has more donuts than Krispy Kreme, it syncs up nicely with the single, with stunning syrupy and hazy visuals used throughout. It all meshes up nicely and helps pull together a single and video which does exactly what it says on the lid! This was Ignorant AF. However it's apparent The South-East Londoner isn't particularly ignorant of who he is and is here to differentiate himself from the rest of Essie Gang and follow the steps Octavian who himself is on the verge of superstardom. The standout moment of this video was the video switch into "Views" around the 02:05 mark. Displaying a quick flash conscious message of "We must change ourselves in order to change the world" In views we can see a photographer taking snapshot into L3's busy life literally with performing for with streetwear giants such as Supreme and performing for Naked Wolfe for Paris Fashion Week. Coming away from this I can tell you L3's has undeniable star power. This is a key indication to present his potential to the world, I can't wait to see what he has in store for us next! If you haven't already listen to his previous single "Crash the Coupe"
Article written by Rory Oakley
Keep up with L3 via his Instagram and Soundcloud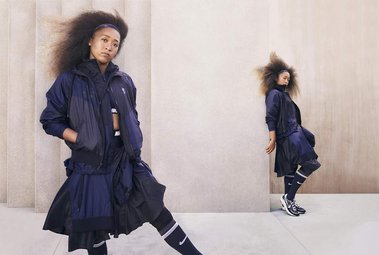 You may also like...
We interview fashion polymath Vincenzo Borrelli to unpack why we are seeing such an influx of collaborations between established fashion houses and streetwear brands.