I said what I said
In anticipation of the largest unionised strike of nurses in British history, we did the un-thinkable for a mainstream media outlet...and asked a nurse their opinion.
Today marks the largest unionised strike of nurses in British history. Since 2010, full-time nursing staff have experienced a real terms salary reduction of 20%. A continued reduction of salaries in addition to the national cost-of-living surge has equated to economic hardship within the profession. However, striking today is not just about pay packets and post-pandemic acknowledgement, a leading catalyst for nurses pushing strike action lies in the safety and treatment of those using NHS services. This is not the first time nurses have taken industrial action, in 2019 nurses in Northern Ireland joined the picket line and were successful in securing changes to pay and safety without harm to service users.
An overarching theme that highlights the need for industrial action is the increasing number of nursing shortages within the NHS. Nursing is the largest profession within the NHS, however, as of September 2022 nurse shortages in England reached record levels of 47,000. The World Health Organisation (WHO) called this shortfall as "a ticking time bomb" for patient safety standards. A report from the international organisation suggested that there are currently just 85 nurses per 10,000 people in England versus approximately 100-200 nurses per 10,000 in other Northern European countries. Increased pressures within healthcare services have been cited as one of the primary reasons for nurses leaving or considering leaving the profession. As well as feeling undervalued and low staffing levels amongst other reasons.
"Why are nursing staff numbers relevant to pay strikes?" I hear you ask, The Royal College of Nursing (RCN) has been begging for changes to ensure safer staffing since the commencement of their 'Safe Staffing Saves Lives' campaign in 2019. The campaign asked the UK government and policymakers to legislate required "safe" numbers of staff on shifts, basically asking for legal accountability when there is an unsafe shortage of staff to meet and complete care and treatment needs. This was heard with success in Wales and Scotland, however, in England there is still no law related to safe staffing and with no immediate plans to change. Compromised staffing levels go beyond the walls of the hospital affecting those at home with longer waiting times for treatments, disruption to planned and existing services and ultimately, an increased cost to the taxpayer as a result of poor standards.
Recently, Conservative chairman Nadhim Zahawi suggested that now is the wrong time to strike over pay disputes as it assists Vladimir Putin's division of the West. It is no secret that resources in healthcare, inclusive of nursing staff, are stretched beyond their means, despite media sources suggesting omissions of care are the fault of nurses who are the real causative agents of chaos within the NHS.
This is a far cry from being heralded heroes of the global pandemic. Many would argue that it is the concern of both healthcare workers and the general public that a systemic change is needed to meet the increasing needs of an already underfunded healthcare provider. In June of this year, this video went viral on TikTok showing a 13 hour wait in A&E - just an example of the extended pressures many within the sector have been under for some time.
In 2020, the country was encouraged by Prime Minister Johnson and other MPs to "clap for healthcare heroes" and right now as pressures reach critical levels, the MPs ignore those they were clapping for not 2 years ago. The UK Government's Health Secretary, Steve Barclay has declined pay negotiations with the RCN 6 times with a final attempt made on Tuesday evening which was unsuccessful. Separate to strike action from other sectors, the media has called into question the morality of industrial action for nursing staff, as many see the role as a "vocation" and a "calling". As much as suitability to work effectively within a healthcare role requires a person at a primary level to encompass the 6 C's:
Care
Compassion
Courage
Competence
Commitment
Communication
When one considers that around 89% of registered nurses in the UK are female, commentary questioning nurse morality poses an air of misogyny, as the claim is based on the virtuousness of nurses and is negligent of the fact that they are degree-educated registered professionals - not the subservient imagery of nurses similar to that portrayed in the 1970's Carry On films. Despite the projected villainy portrayed by media channels, nurses are now, have always been and will continue to be the compassionate advocates for our patients in health and social care services. You can't pour from an empty cup, and the NHS nurses feel like an empty cup. Solidarity with nurses striking from tomorrow for fair pay, patient safety and retention of staff.

Article by Victoria Read
Photography by Martyn Ewoma

(Disclaimer: All views and opinions given are that of the author and do not reflect the views and opinions of the aforementioned organisations or the authors' employer)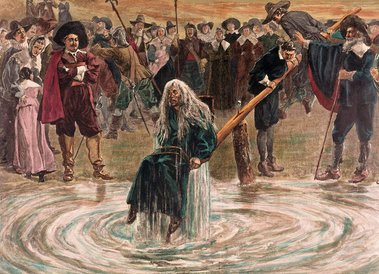 You may also like...
Political activist Silvia Federici's Caliban and the Witch: Women, the Body and Primitive Accumulation is as relevant for exploring patterns of misogyny today, as the 15th century climate it references.
Wanna keep up to date with all things Sludge Mag? Sign up with your email address to receive updates on new articles, petitions and events.