South London producer-rapper duo DIPS & Lo-Wu is a visual buffet
The South London duo are riding a wave of success after being covered by a range of publications from BBC introducing, NTS, Dummy Mag and more. This time they're back with a new video released via GRM Daily for "Take-Off". A single that sees the hazy ethereal instrumental energised by a melodic effortless flow. The juxtaposition of tranquility and energy is matched visually by director and videographer Rufus Wilson who utilises his signature video tape aesthetic to create a relaxing summertime on the estate feel, livened up by dancers Goran and Nathan Davies.
To see more of Dips & Lo-Wu, check out their Instagram, Dips & Lo-Wu's retrospective Twitters and their YouTube channel.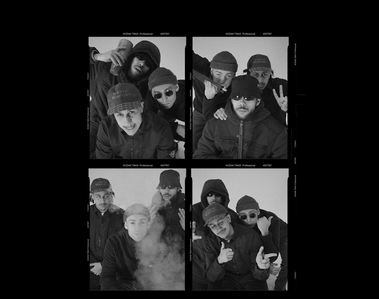 You may also like...
After releasing a snippet of an unheard track in collaboration with fellow Derby native Ashley Hunt of Hunt's Emporia for Depop, Local Geezers fans have been chomping at the bit for the release on the mysterious summery track. Now finally "Geez Way" is here.