Cero Ismael - Eureka

Cero Ismael drops his long awaited project 'Eureka'. Channeling a sense of hope and optimism in the face of adversity
Following stellar projects in Blue Man and AS MUCH AS YOU DID BEFORE Amsterdam based artist Cero Ismael is back with his latest project Eureka. Taken from from the Ancient Greek word εὕρηκα heúrēka, meaning "I have found (it)", this project sees Cero Ismael explore optimism and hone in on the topics and experiences that bring him joy. Over 8 tracks his unique voice welcomes us to his vulnerabilities, friendships and experiences of fatherhood. The project also comes with a strong visual component. The cinematic behemoth WY video directed by Foklert Verdoorn has an apocalyptic feel that soon descends into a strangely celebratory affair. Whilst recent video for lead single Temper encapsulates Cero Ismael's "Eureka" moment. The director Tristan Hageman tells us "In just two minutes, I wanted to tell a story that was both concise and impactful." The video closes out with a line dance symbolising newfound freedom, which the eagle eyed amongst you may have seen Cero and friends doing on his Instagram story in recent weeks. If you're looking for dance evoking introspection, this is the project for you.
Follow Cero Ismael on Instagram and Spotify
Steam Eureka here
Article by Martyn Ewoma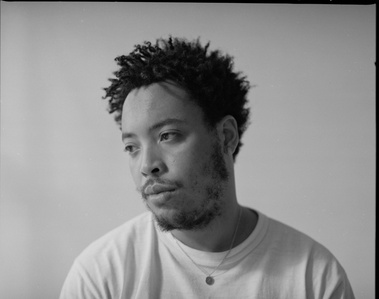 You may also like...
His debut release Blue Man is a creative masterpiece from a young man slowly learning to show the world who he is.
Wanna keep up to date with all things Sludge Mag? Sign up with your email address to receive news and updates.